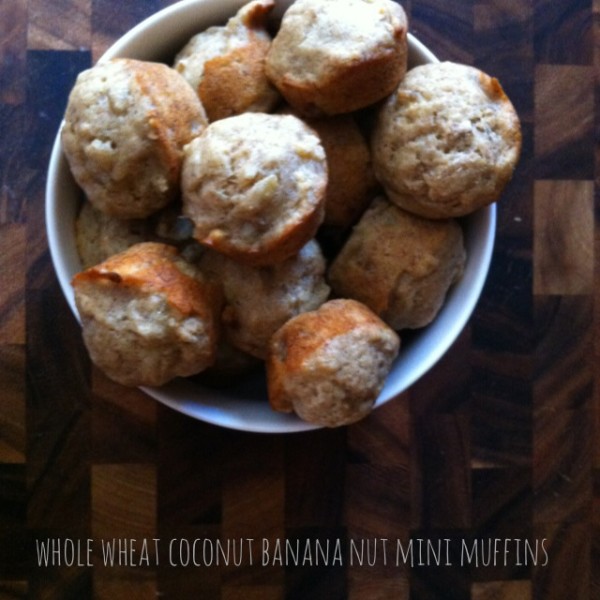 Muffins are a danger on our home. They are so easy to pick up, slather a butter of some sort on, eat for a snack, or three snacks.
I whipped these up in no time flat. In fact, it was a crazy weekend. I was attending a women's conference in town that weekend, and wanted to leave some thing for the men in our home to eat on while I was away. Isn't that nice? Really, I wanted to eat them too.
So, what better thing to do than to whisk up some banana muffins. And to make them healthier and easier to eat these are actually small bites of healthy goodness.
I tweaked the recipe from Heather, my neighbor and blogger of delicious recipes. My husband and older boy loved these and they are perfect for young kids because of their healthy benefits.
Coconut Oil Banana Nut Mini Muffins
Prep time:
Cook time:
Total time:
Easy, healthy banana muffins
Ingredients
3 bananas, mashed (I use the brown ones that I've frozen - thaw them, and mash them)
½ cup coconut oil, melted
¼ cup raw honey
1 egg
1¼ cup whole wheat flour
½ cup chopped pecans
½ T baking powder
scant ⅛ tsp kosher salt
Instructions
Mix together the dry ingredients.
Mix together the wet ingredients.
Combine together.
Fill mini muffin pan (sprayed with cooking spray) ¾ full.
Bake 11 minutes at 375.
Enjoy with milk!