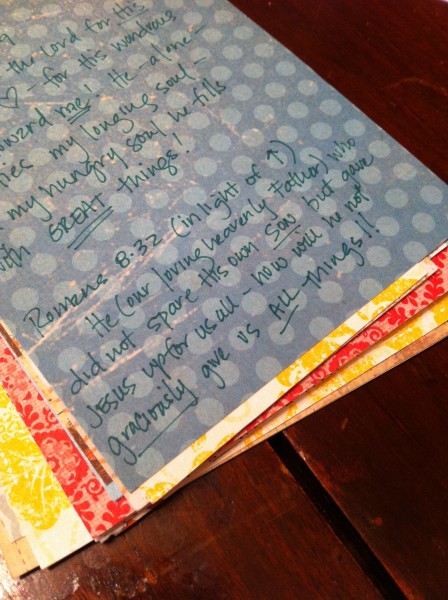 Oh, with Jingle Bells, Joy to the World, and Silent Night – we often approach Advent and the Christmas season with a much anticipated (and deserved) joy in our hearts, smile on our faces, and bounce in our step.  And rightly so.  The hope and knowledge that the second person of the Trinity came willingly to become a little baby born to obscure people in a remote nothing town – amazing.
As Elyse Fitzpatrick teaches us "The Son agreed to be sent as a redeemer for a race of men yet to be created, but in order to do so, He would have to become a new sort of person, one in the likeness of his fallen brothers and yet immutably God.  He agreed to do this not out of necessity, not because he was forced to or lacked something in himself that only the incarnation would provide, but because of God's own purpose and grace…" (pg 30, Found in Him).
Jesus knew that His mission when He came to earth was to die.  Who would do that?  Certainly not you or me!
But, God did.  Jesus did.  Full of the Holy Spirit.
So, when we open Christmas presents and sing carols and drive around and look at lights…remember that the cross was in the future.  For you.  For me.  For the glory of God.