Who doesn't like getting a hand-written thank you note in the mail?  Thank you notes are probably the kind of stationery I buy the most.
What does the Bible have to say about thanks?  Colossians says that we should have a heart filled with thanksgiving.  Paul, a prominent NT writer, was always thankful for the people he served in ministry with and those whom he served.  Thankfulness is something that must be cultivated in us.  Selfishness and pride are two opposites of gratitude.  If we think we are entitled to something we will not grow in our attitude of gratitude?
So, why not start cultivating a heart of thankfulness today by writing a hand-written note of thanks!
I thought I would help you out by selling some thank you notes on the Etsy site.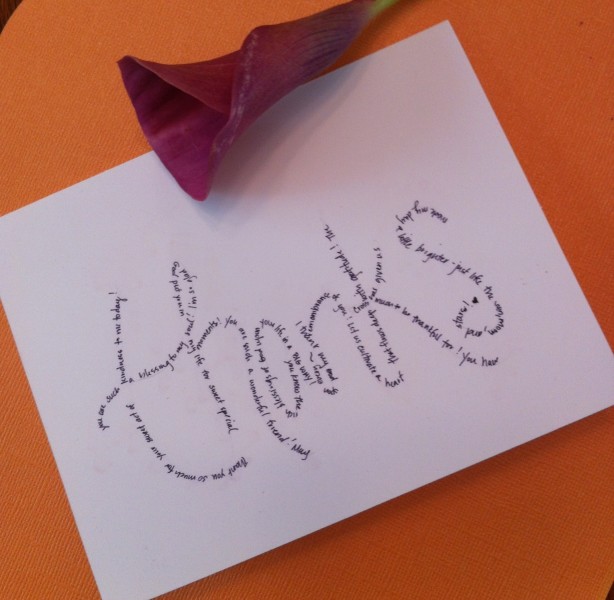 This is the first of a set.  Each thanks note card set contains 5 and will have various thanks greetings that form the outline of the letters.