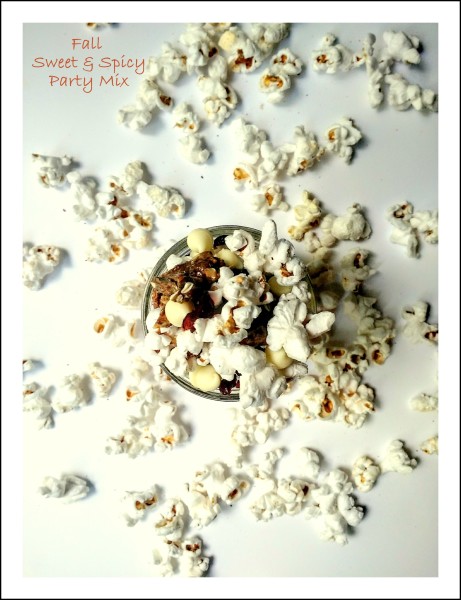 Fall is the perfect time to have snacks.
I mean, there you are, sitting cozily by a roaring fire (or a gas one, or just some pretty candles in your fire place), and you need something to munch on.
Or, you have a bunch of friends over in your backyard for a fire and smores – but you need something to munch on while the smores get perfectly roasted with the charred edges of sticky ooey gooey marshmallow.
Or you have some sports fans over to watch the game and there is an empty coffee table just needing a big bowl of healthy snacks to get every body through the game (or at least until halftime.
Snacks do not have to be bad for you.  I think we often feel that snacks have to be unhealthy to be fun or to taste good – but that is so not the case.  Nuts is on a mission to share recipes that are healthy, fun, and delicious, and will be good for tailgating, watching the games, or just to snack on at night while watching your favorite movie.  And you can get your pumpkin seeds from a pumpkin and do a lot of work, or you can get them delivered to your door.
One of the things my mister always does for me, including this batch, is make the popcorn.  We got some spices for a wedding gift, and have been making a special spicy blend of popcorn a few times a month since we got married almost four years ago.  We took this special Campbell tradition and made it a little sweet too.

Fall Sweet and Spicy Party Mix
Prep time:
Cook time:
Total time:
Sweet and Spicy and packed with everything you love about Fall.
Ingredients
For the popcorn
5 cups of popped popcorn
½ tsp Penzeys Jerk Seasoning (I've learned that all jerk seasoning is not created equal)
fresh cracked pepper and popcorn salt to taste
For the candied pumpkin seeds:
¾ cup raw pepitas (pumpkin seeds)
½ cup powdered sugar
1 T vodka
¾ tsp cinnamon
¼ ground cloves
¼ nutmeg
⅓ tsp ginger
¼ tsp cardamom
¼ tsp sea salt
pinch of cayenne
½ cup white chocolate chips
¾ cup craisins
Instructions
Season the popcorn and let it get cool, but not stale.
For the pumpkin seeds: put everything in a saucepan over medium heat and stir constantly for about 5 minutes, until the liquid is dissolved and the sugar starts to caramelize and the pumpkin seeds pop.
Dump out on to parchment paper-lined cookie sheet.
Spread out.
Let cool.
Break into pieces
Combine popcorn, pumpkin seeds, white chocolate, and craisins all together.
Enjoy.