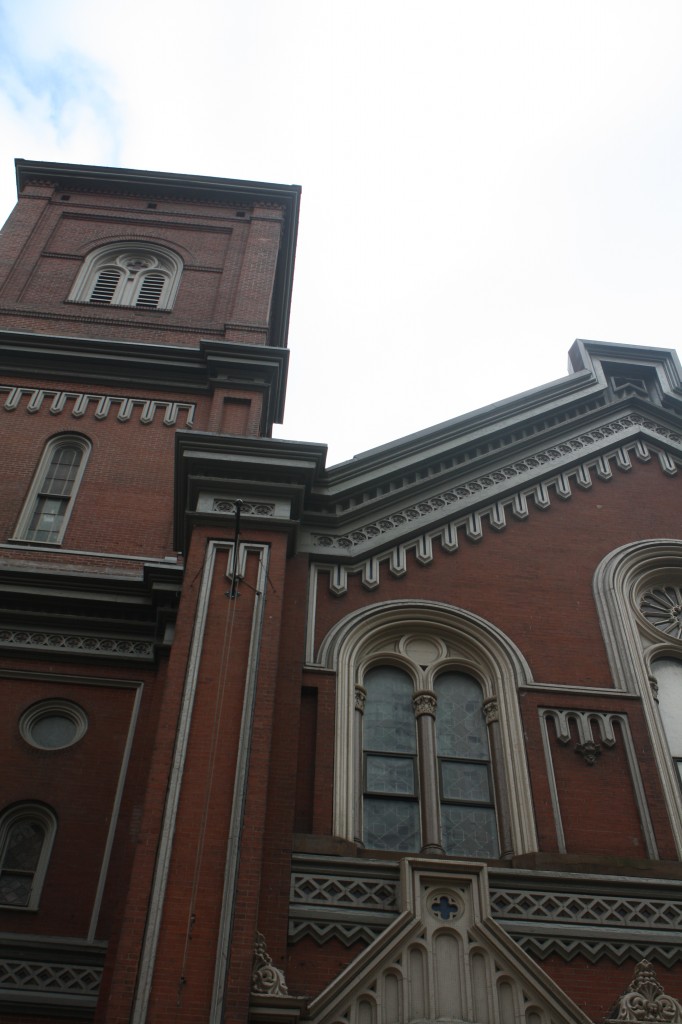 There always has to be the part of a trip when you hit the return button.  Well, when we left Stanhope, we knew we were heading home.  But, I have such a planner of a husband that he didn't just make the return trip driving – no, he had wonderful things in store for us even as we returned to Durham.
Our first stop was St. John, New Brunswick.  We took the scenic route and went to St. Maartens and visited the Bay of Fundy trail (which was closed for the season).  But, I stuck my feet in the really cold water and enjoyed the views from the roadway.
We then found a random way to our port city hotel (which was lovely, but what was not lovely is having all the roads closed due to construction around our hotel).  We finally checked in.  The only disappointing meal we had the whole trip was in St. John – but the caesar salad was incredible!
When we left Canada and checked back in to the USofA – the patroller said "Welcome home, Mr and Mrs Campbell"  That was great to hear – and yes, I'm always glad to be back in America (where gas is cheaper and we measure by miles!)
Our first stop was Providence.  Such a beautiful (but totally need Jesus) city.  EC got to play in the First Baptist Church of America on their grand.  He played a faithful hymn that was special him and his mentor at SBTS.  Our beautiful hotel room overlooked the capitol building and it was a lovely site at night.  We were "honeymoon" hooked up with dinner and breakfast and robes and our wonderful view room.  We love the guys at Renaissance Providence!
Our last stop was Philadelphia.  One of those cities that I have wanted to go to but hadn't had the chance to go to yet.  EC had been there for a short stay but hadn't gotten to do much.  The best meal for me on the honeymoon was at Bonte' for breakfast and some stellar almond chai.  Then we did the typical historical touristy stuff, and drove by Tenth Presbyterian Church – a faithful church in that community for so long.
We left there shortly after 6pm and headed to our home.  Our trip was lengthened (but strengthened) by McDonalds and Super Target and was more enjoyable by my singing the Twelve Days of Christmas, regular version, country version, KC version.  Who knows – but I had the task of keeping my husband awake.
EC – you planned a great trip.  I'd gladly take another one with you any day!