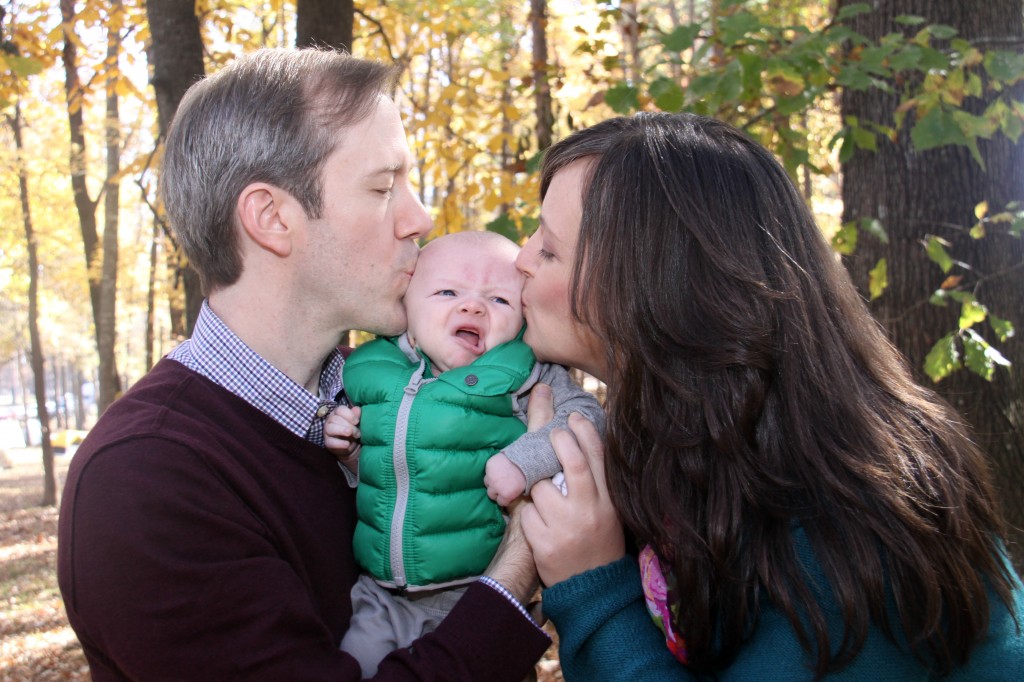 Merry Christmas.  Do yourself and me a favor: go listen to the video above.  You'll be blessed.
This Christmas will be unlike any other I've ever experienced: Elijah's first Christmas.  He won't remember much of this one but we will.  We look forward to celebrating with new friends here in Little Rock.  It will be a joyous day.
As I think about Christmas Eve, and knowing full well that Jesus wasn't born on Dec 25 2000+ years ago, but go with me.  Now that I know what it was like to be the day before my child was born, I can think a little about Mary.
I was in pain…so was Mary.
I had a nice hospital room and pain killers…Mary didn't.
I had a camera and friends surrounding me…Mary had animals and her fiance'.
I had overhead lighting…Mary had the twinkling lights of heaven (and her baby had created them – John 1)
I had a striped blanket hospital-issued to wrap him in…Mary had swaddling clothes.
So many differences, so many similarities!  But, one thing is the same.  We both had baby boys.
My baby boy, no matter how cute he is, needs her baby boy, the perfect Son of God, creator and upholder of the entire world!
Merry Christmas from our family to yours!