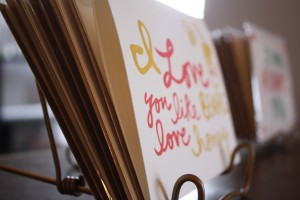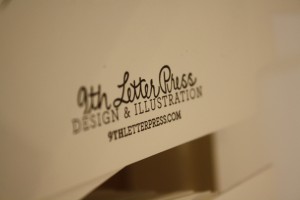 Oh cards just make me happy!
While i was in Orlando this past week, I was able to take the LB and get a quick peek into the exciting-to-me world of letterpressing.  As most of you know, I love cards, make my own with my photography, and keep the post office in business by the amount of snail mail I still send out in an electronic world.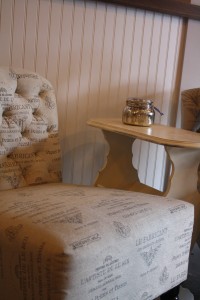 9th Letter Press was introduced to me by a friend of the owner/designer, Isabel.  She is creative and loves to doodle.  How cool that she makes a living and blesses other people with her DOODLING!  Sheli, the other runner of the show, seemed to handle the business side of affairs and handles the wholesale side of things – which they do a lot of right now.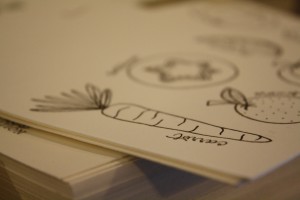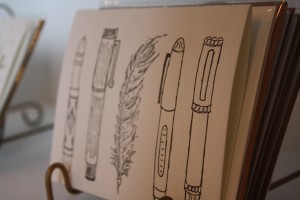 I can't show you a picture of the Valentine's Day card I picked up for the Mister, but trust me, it is cute and he will love it (he also reads this blog sometimes, and I still want it to be a surprise.  I could have dropped some serious money in there because everything I saw I could have found a purpose for and made your day by you receiving something so cute in the mail.  They had feminine cards, generic cards, or cards that could be masculine in nature (cards to send to men are very difficult to find): fountain pens card and her nautical cards were among my favorite.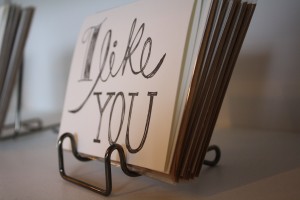 I'm sponsoring a giveaway.  One card that most people receive is a birthday card.  So, there is a set of feminine gray and pink birthday cards (8 in total) ready to be sent out to the winner of this giveaway.  Here are some ways you can enter – with each way giving you another chance for your name to be drawn: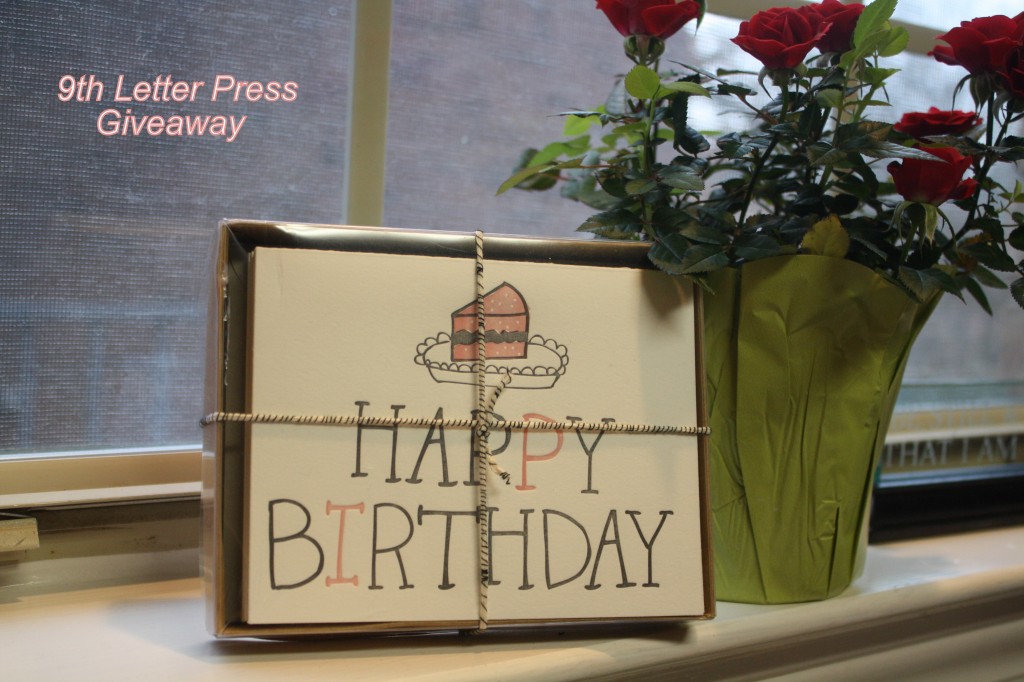 1.  Leave a comment here and include which one of Isabel's cards you would like to receive (visit her website).
2.  Like KD316 on Facebook
3.  Follow KD316 and Isabel9thLP on Twitter (and come back and leave your @handle on a comment)
4.  Share this blog on your facebook page and tag me or KD316 in it.
This giveaway ends at midnight on Sunday, February 3 (for all you Super Bowl watchers) and I'll announce the winner on Monday morning, February 4.
Thanks to Isabel and Sheli for allowing me to come and photograph their shop and get the scoop of letterpressing!