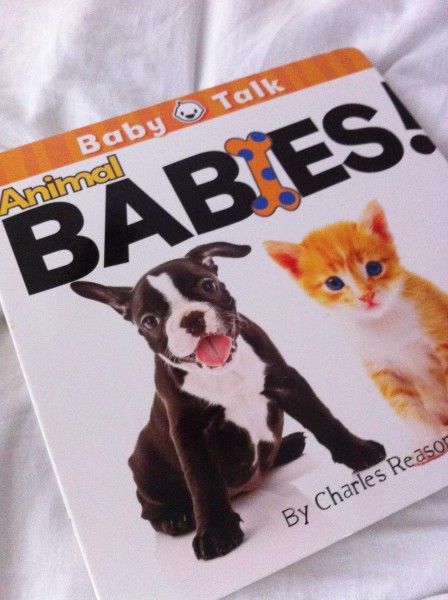 One of most popular questions you hear moms ask their children: "What does a doggie say? What does the duck say?" You get the picture. We all grew up singing E-I-E-I-O about a farmer named Old McDonald.
Just because a book shows cute and cuddly animals doesn't mean you can't teach your children anything deep while reading the book to them.
Here are two ways to teach your children more about God and His world while reading Animal Babies to them – or even letting them sound out the animal noises when they can!
1. God created everything. Though I have always believed that God created the world, and me, and everything I see – I have only begun to realize that this is one of the most important biblical doctrines to hold on to. Your children and mine will be bombarded with worldviews that minimize or completely demolish the truth that God is Creator.
2. Jesus came to earth as a baby. The doctrine of the Incarnation. Jesus, the very Son of God, came in the form of a baby, born to a woman. Jesus is the Reason for the Season of Christmas, but He came to earth as a baby because of sinners like you and me.
Your children are never too young to learn these truths!