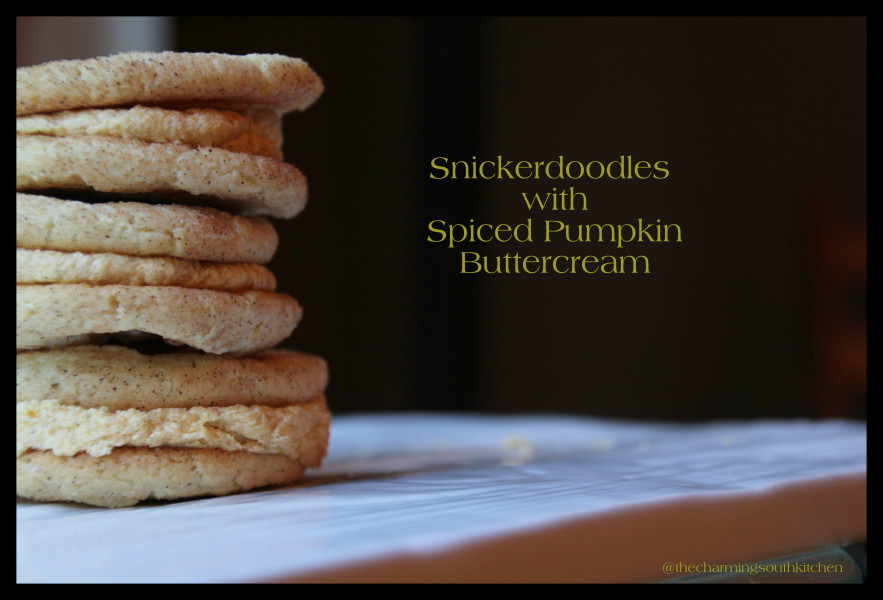 Bring on the Fall!  The weather hasn't changed that much from last week, but the feel in my kitchen certainly has.  Earlier this week I made some of these: some friends and some little misters in our home devoured these.
They are all gone.
I had never made a snickerdoodle until I lived with one of the girls I discipled (while she was in college).  She loved snickerdoodles.  And the fun thing is – that as I read the directions, I read them wrong, and it turned out I like it better and now this recipe is my tried and true snickerdoodle.  Snickerdoodles are so easy and if done right they are perfectly soft and chewy for days.  We just had the last of these at lunch and they were still chewy. Success!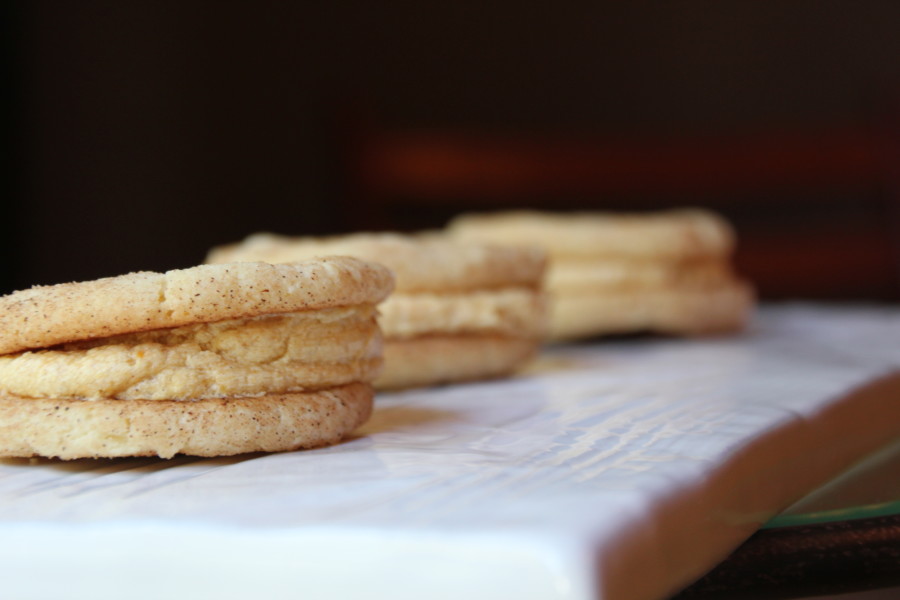 And seriously – one of the things that can make any bad day better for me is buttercream.  I love it – a true Hero! 🙂 But, it is also a bear to get perfect.  If you get your butter too soft – forget it.  I think I added too much pumpkin to mine trying to achieve the perfect pumpkin flavor – but below I've changed the recipe some.  I hope yours turns out better than mine.
These were a perfect way to start off Fall baking season!  And my favorite buttercream frosting is this one

Snickerdoodles with Spiced Pumpkin Buttercream
Author:
The Charming South Kitchen
Prep time:
Cook time:
Total time:
Soft chewy snickerdoodles sandwiched with a soft and spiced pumpkin buttercream
Ingredients
1 stick unsalted butter, softened
1 cup plus 2 T sugar
1 tsp vanilla
1 egg
1½ cup all-purpose flour
¼ tsp baking soda
1 /4 tsp cream of tartar
2 T sugar
1 tsp cinnamon
My favorite buttercream recipe (for this recipe, don't use as much vanilla) - see link above
1 T pumpkin puree
½ tsp cinnamon, allspice, and pumpkin pie spice
Instructions
Preheat oven to 375
Cream butter and sugar, egg, then add vanilla.
Add dry ingredients.
Roll in one inch balls and then roll in sugar and cinnamon mixture.
Let bake - mine took 11 minutes to come out perfect. 10-12 depending on your oven.
Let cool.
Follow directions on buttercream, adding in the pumpkin and spices to your taste!
Sandwich and eat!