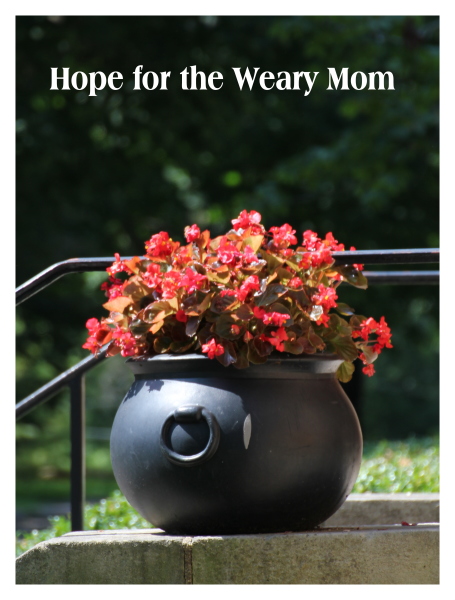 God's loyal love couldn't have run out,
    his merciful love couldn't have dried up.
They're created new every morning.
    How great your faithfulness!
I'm sticking with God (I say it over and over).
    He's all I've got left. God proves to be good to the man who passionately waits,
    to the woman who diligently seeks.
It's a good thing to quietly hope,
    quietly hope for help from God.
It's a good thing when you're young
    to stick it out through the hard times
Lamentations 3 – The Message
I know several friends, many of whom are new mommies, that struggle with the day to day like I sometimes do.  Our kids are small, our husbands work long hours, sometimes other jobs are also on our agenda for today.
My one piece of advice that I was given that I also share the most with these friends is this:
You only need to get through today.
God gives grace enough for today – and tomorrow, you know what, HE is faithful to give more grace and show us his radically new mercies that enable us to fight the enemy:
Exhaustion
Impatience
Fatigue
Worry
Fear
Selfishness
His mercies are better.