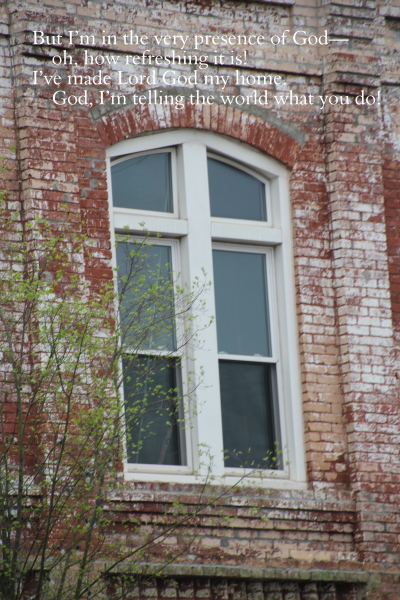 Do you love where you live?
I mean the actual place you live – your home.
Right now our home seems a bit unsettling to me.  Its 1000sqft smaller than our home in Little Rock.  Its temporary.  We're renting.  We've too much stuff for our space, but don't want to sell it because when we move, we'll need it.  Ack!  Anyway, my unsettledness in our home makes me think of how I want to be so settled in at home with God – like this verse says!