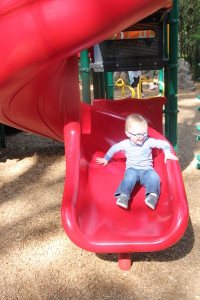 When our older son was born, he was rushed to the NICU at our hospital then eventually transferred to Duke NICU.  I was in a lot of pain from a hard delivery, but my husband knew enough to be really concerned.  For some unknown reason, our son was born without enough platelets in his body.
So that meant if he ever got cut or started bleeding he wouldn't be able to stop.  Duke NICU doctors were puzzled and didn't know the cause of this.  He was in NICU for 4 days before we could bring him home.  When you leave the hospital after delivering a baby and you don't have your baby, there is a sense of loneliness in that moment.
We prayed for days and every time we went to the hospital we were grateful for the doctors and most importantly grateful for our God who heals.  After many blood transfusions, our son was on his way home in our car.  And at his next check up (1 week, he was seemingly perfect in the platelet count area).  We are thankful.
But, even after that scare when he was born, we aren't out of the woods when it comes to more scrapes and bruises.  Even yesterday I was paged at the gym to go check him out after he had hit his head on the wall.  Nice bruise and tears and a mommy hug later – he was running around the gym like nothing had happened.
This new book about Boo Boos and our children teaches them many things about God's character – that they need to know all the time, but especially when they are in pain and need a bandaid or a trip to the hospital.
1.  It teaches them the nearness of God throughout all of life – even when life hurts.
2.  It teaches them that God hears their prayers.  God is always listening – even when we fall down and hurt.
3.  It teaches them that God will indeed help them to persevere in the pain.
What is your biggest fear with your children?  Or share a story about when they got hurt and how you handled it.
Thanks to Tommy Nelson Mommies for this book and for a book to giveaway.  All opinions are my own.