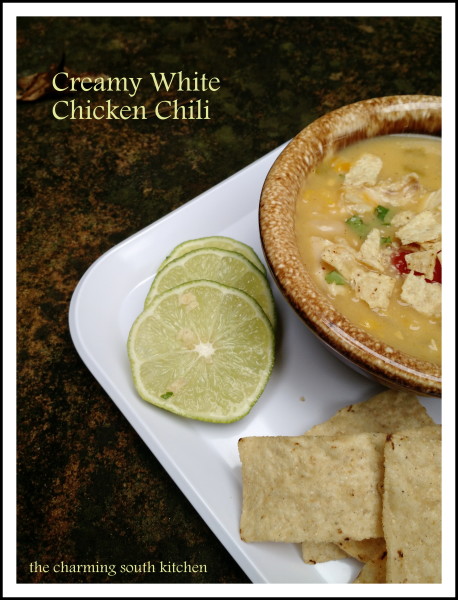 This is probably my favorite Fall recipe.  I got it more than 10 years ago, and I finally decided to change it up, write it down, take more pictures, and have it more often.
I got this recipe from friends of mine – so really, food is all about community.  My Mister can tell you how much this is true in my life.  I love cooking for people – if people don't like what I cook or don't eat it at all I am really hurt (I know, I gotta get over that), and food is such a comfort for me.  Really the saying is true that everything important happens around the table.  The other night as we were picking out a place to go for our anniversary dinner, I got all mushy as we talked about restaurants.  He definitely knows one of my love languages is food.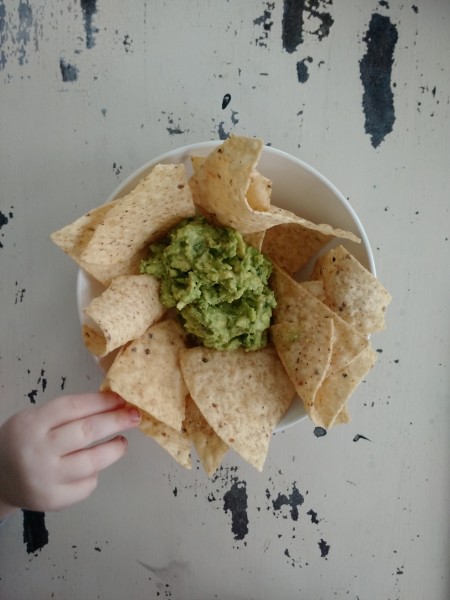 This is probably one of the first recipes I ever wanted to go on my old food blog.  I always shared it with my college girls that I knew.  It was warm and comforting.  You eat it with a spoon.  You put yummy stuff on top of it to make it better – like cheese, sour cream, bacon, avocados, cilantro – I mean – what could be better.

Creamy White Chicken Chili
Prep time:
Cook time:
Total time:
Creamy and comforting with a hint of kick - this is a perfect white chicken chili
Ingredients
1 onion, diced
olive oil
1-2 garlic cloves, minced
6 cups homemade chicken broth (I don't season mine at all, therefore I can season the soup as a whole)
1 can green chilies (as hot as you might like them), drained
1 can creamed corn
2 cans cream of chicken
⅓ cup whole milk
1 can great northern beans, drained
2½ cups chopped chicken (I cook a whole chicken and chop up the meat and use the broth)
1 tsp each of cumin, chili, ground pepper
¾ tsp kosher salt
1 cup mexican shredded cheese
toppings: sour cream, additional cheese, guacamole, bacon, onions, tomatoes, etc
Instructions
In a dutch oven, saute the onion in the olive oil (about 1 T). After about 3 minutes, add the garlic and the chilies.
While that is cooking, mix together the corn, beans, soup, milk, and spices.
Add that and the broth to the pan
Let simmer for about 15 minutes.
Add the chicken and let cook for about 10 more minutes
Add the cheese, stir, and turn off the heat.
Let your husband taste. Oh, wait, that's just for my home.