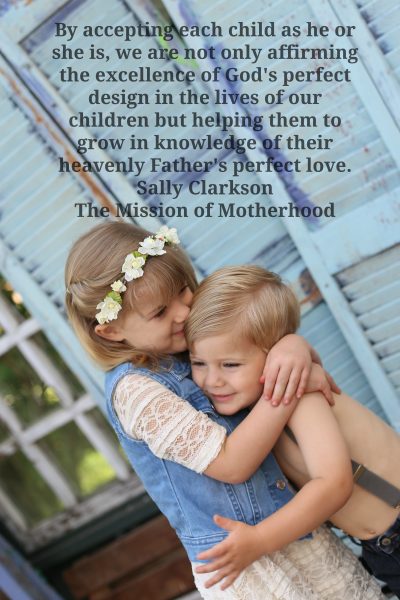 Tonight at bedtime, doing it solo since my husband was out of town for the day, one kid was screaming in pain because of his tummy the other was pretending he was shooting me and saying he was scared of the dark because he wanted a story in a book read to him.
Not my finest hour – but all ended well.  And now, I'm waiting for my mister to make the trek back from ATL.
Parenting is not for the faint of heart – or yes, maybe it is – and that makes us lean on Christ all the more.  Practicing this type of hospitality at all times of the day is hard – but so necessary.
When we fail though, we can come to our kids and seek their forgiveness and point them to the Father's unconditional love.
Quote from Sally Clarkson's book The Mission of Motherhood.  Photograph: kcreatives