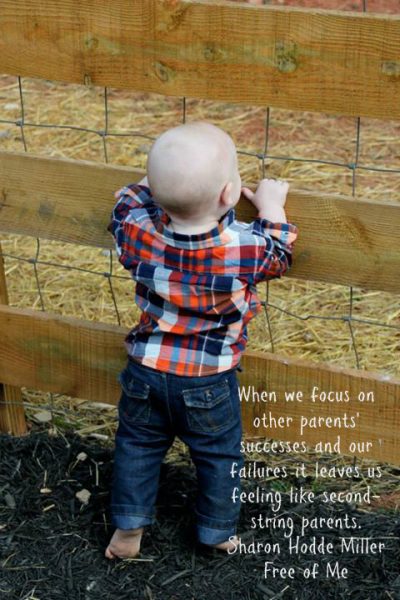 Write31 update: I was going to write this post last night after our trip to Stone Mountain.  But, even though we were home at a normal time, got the tired boys in bed after a quick bath and family worship, I just didn't have it in me.  Two days of eating a lot of carbs and stress of an all day trip, with Hashimoto's I'm learning I have to slow down when I need to.
So, you are getting two posts today.  I hope you don't mind!
I am a mom of two preschool boys.  They used to be newborns, then babies,  then toddlers, and now in preschool.  We have made it through every stage with naps, netflix, and mostly the grace of God.
But, one way that sabotaged every minute of my parenting is comparison.  Comparison for when my kids walked or talked.  Comparison in whether I was breast-feeding or making my own baby food.  Comparison as to whether I was using cloth diapers or Huggies.  Comparison on how fast my kids are reading or playing well with others or climbing on the big slides all by themselves.  Comparison on if they scored goals during their first soccer game.
And I know the comparisons just keep coming.  It doesn't stop when they reach kindergarten or middle school or college.
And comparison is anything but hospitable.  It isn't gracious to yourself as a mom (or a wife or a woman). It isn't hospitable to your other mom friends.  So, just don't do it.  Its hard.  But, rely more on the fact that God has created you to be the Mom that you are to the kids that you have right now.  And He will give you the grace to complete your task!
Quote from Sharon Hodde Miller's Free of Me.