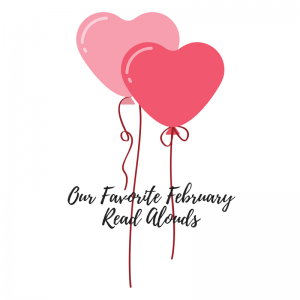 The time has come to share our favorite February read alouds.  The more time our boys spend reading books, the more they enjoy them.  Don't think we never let our kids watch TV because we spend a lot of time watching their favorite Netflix shows.
But we also read, play outside, run errands, do chores, dance, ride scooters, etc.  But, we do enjoy boys.
So, here we go!
Are You Ready to Play Outside . A friend of mine suggested this book as she quoted it in her instagram caption.  I'd not heard of it.  It is 10 years old.  And I think it is really cute.  It can also teach our kids about not complaining and enjoying things even when the circumstances might not be perfect.  And to enjoy doing things together!
100 Things I Love to Do with You . I thoroughly enjoyed this book, and especially the rhyming part of it.  I think this would be a good book to do a "bucket list" for your kids for the summer.
The Monkey and the Crocodile . We read this twice in one donut outing.  It was super fun and the illustrations were unique
Baby Wren and the Great Gift What a sweet spring book written by our favorite author.  Read the whole thing, my boys enjoyed it as we went further along in the story.
Pete the Cat and the Missing Cupcakes Yes, it is another Pete the Cat book.  I even took this book to read to my younger's school and they enjoyed it as well!
For more books for February you can check these out:
Read Aloud Revival February Books