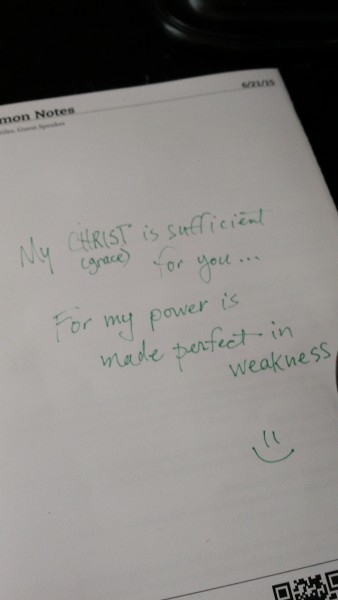 There are a lot of dead people who live on through their writings and teachings.  I'm so thankful for other people who study their lives and put together books that summarize their lives and their teachings on important truths of the Christian Life.  Crossway has been tackling a series that does this very thing, and Tony Reinke just released the book showcasing John Newton, former slave holder turned grace-filled Christian preacher.  (Thank you Crossway for this book in exchange for the review. Always a pleasure.)
The book is not primarily a biography, though I did learn a lot about Newton's life that I didn't know.  What more that Tony Reinke does is take a broad look at all of his writings, mostly found in letters to other people, and summarize to his readers what Newton believed and how he lived in light of that belief.
This was such an intriguing read to me because it was so applicable to my life as a mom and wife.  Some theology I find hard to incorporate into my daily life – but the grace of God – I need so much of it that I want it just to pour into my spirit.  As I read yesterday on an instagram photo – I want to empty my life of more stuff so that there is more room for Christ to overflow!
Anyway, I digress.  So, how did John Newton change my look at grace?  He (in a nutshell) said that Christ and grace were so intertwined that the two were pretty much inseparable.  And one day, a hot Sunday afternoon after a hard morning before church – one that my husband was working so he wouldn't be home in the afternoon to help me play with them – I was so frazzled.  I wasn't able to be in the service that morning either because I was serving in the preschool praise area.  When I got to my car there was a note scribbled on the back of our church's bulletin.  Just a quick note from my husband (after we had recently talked about this Newton theme of grace).  It was so impactful that I still say it to myself now weeks later.
Here's something to try.  In every verse or hymn…try replacing the word grace with Christ.
Amazing Christ, how sweet the sound.
Christ my fears relieved.
Christ will lead me home (all taken from Newton's famous Amazing Grace hymn).
My Christ is sufficient for you
Christ, Christ, God's Christ.
As Reinke pointed out sometimes grace is overused these days.  We refer to it as any show of kindness.  As "grace"filled Christians we should more tie our displays and life of grace to Christ rather than to just being nice.  When you show grace to a neighbor – let it be because Christ is compelling you – and share Christ with them.
For me, I need Christ to overflow into my parenting.  It isn't a want – it is a necessity.
And that's why I love saturating my mind with good, gospel-centered books.