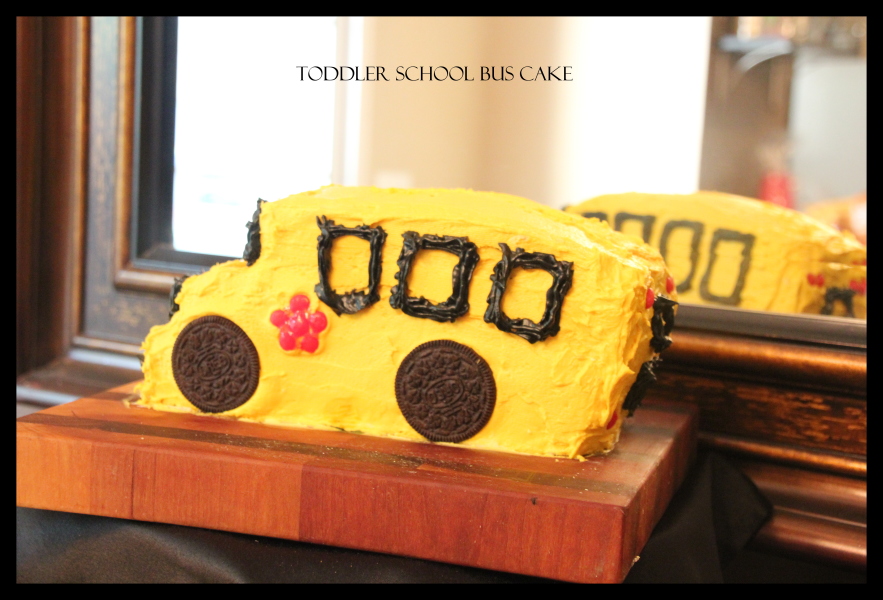 Weeks ago when I was starting to plan for Elijah's second birthday party – I knew school buses had to be involved.  He knows how to say the word school and says it to everything from the city buses, school buses, SUVs, semis, etc.  We got him a school bus at Old Navy a few months ago and that's all he talks about now.
I just wanted to do cupcakes because I figured a school bus cake would be too difficult.  And we didn't want to spend the money on one.  And this is one of the reasons I love my Mister: he wanted to do it.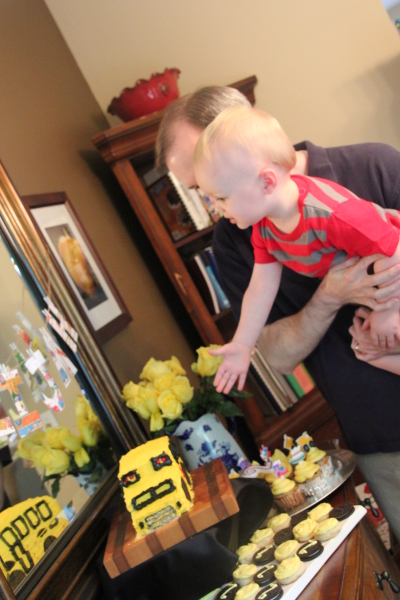 I baked two yellow cake mixes, cut them in the shape of a bus, put the crumb coating on using canned frosting, and made yellow buttercream for it, then he took it from there.  It was so fun to watch him tediously pour over the cake to make it right for his son.  That is one of the ways he loves his son.
My Mister is multi-talented, now I can add cake decorating to the list.  We are thinking of ideas for Sebastian's first cake in a few weeks.
Thanks to my former co-worker (and friend and running buddy) for her expertise on cake decorating.  And truth be told – the cake was delicious and all but a piece of it was gone!