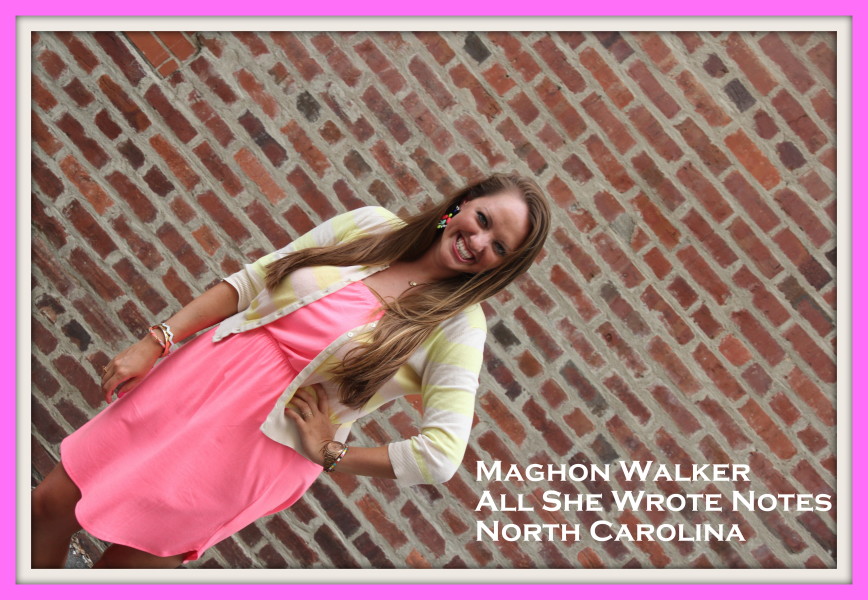 Do you ever find someone so delightful that they leave a lasting impression on your soul?  Do you ever taste food and enjoy company for what it truly is – an artform and a perk of living in the south?  Do you ever watch a storm roll in and hope that it doesn't rain to ruin in your party and pray that it does just so you get a chance to feel the rain on your face and dance in some puddles?
All of this happened while I was in North Carolina this week and eating dinner with the lovely Maghon Walker of All She Wrote Notes: the totally southern calligraphy gal that loves gold, food, running, and all things celebration.
We ate dinner (my first time) at Top of the Hill which is a staple for any UNC-Chapel Hill grad.  Then we stopped by the decadent Sugarland Bakery down the street (which provided our wedding cake) and in between stopped and took some photos of the shimmery Maghon.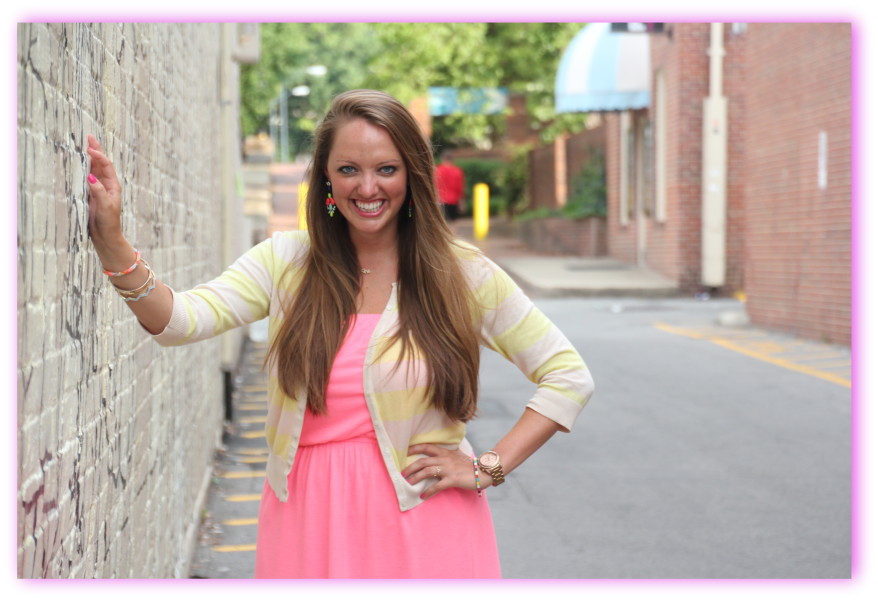 Why calligraphy?  Because she loves to celebrate.  Most of her calligraphy orders are done in order to help someone celebrate?  My new motto is intentionally creative – so this was perfect.  She is creative – and helps people celebrate.
Celebrations come in many forms: birthdays, anniversaries, weddings, promotions, or you could just celebrate the fact that it is Thursday – and you need something to celebrate.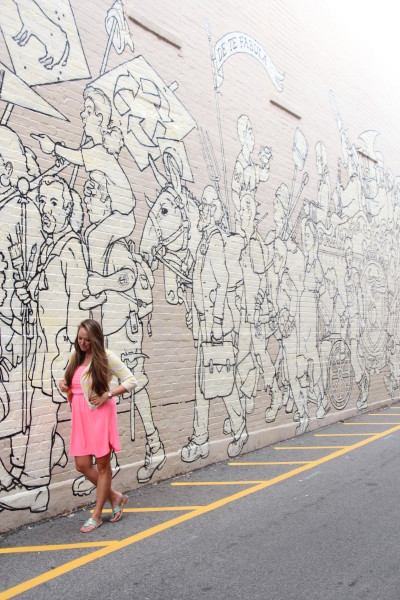 Maghon also directs new creatives (so, anyone, really) to not try to copy others and their work.  Be your own and you will be successful.  So many out there find a certain style of lettering and copy it and call it their own.  In the writing business that is called plagiarism and in same goes for the lettering front.  Be your own person – find your own style – be successful at being you!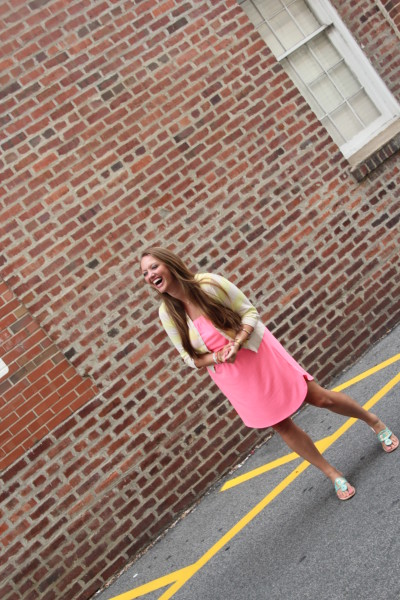 If you are in the need of anything southern and prettily lettered – contact Maghon and she will be happy to help you.
If you are ever in Chapel Hill – go to Sugarland and Top of the Hill.
If you are ever in a rain storm – dance in the puddles!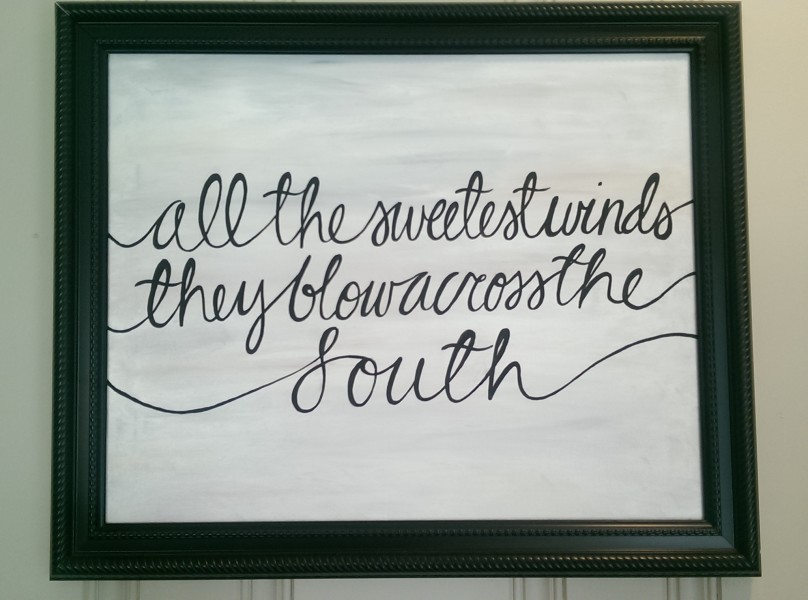 I do totally think the phrase suits Maghon to a T.  Thanks Averi for showing me your Kenan Hill Print.