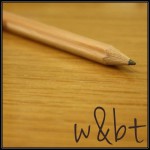 Favorite author.  Great gospel topic.  10 weeks.  Women studying, growing, and learning together.
Starting January 6, we will begin the second installment of Women and Books Together.  A weekly blog post where we discuss a chapter of a book together.  Doesn't matter where you live, how fast you read, or what church you go to.  Thankful for blogs to do this – and the book!
Elyse Fitzpatrick's latest book (came out in October) is Found in Him.  All about learning and celebrating  our belonging to Christ.  This is a marvelous aspect of the Gospel.  One that as women we should know and celebrate.
So, we will start on January 6 with discussing chapter 1.  I will post my thoughts and some discussion or thought-provoking questions.
If you don't have the book yet, put it on the Christmas list or buy it with gift card money!