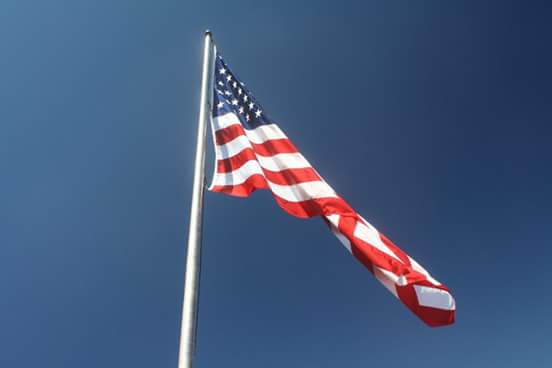 West Wing.  Such a great show.  My husband and I had heard for so many years that this was definitely a show to binge on, and we finally started it about a year ago. We took a small hiatus, and finally started it back up again last night in season 4.  (No spoilers please).  Last night we watched an episode where they interviewed past Presidents and some WH staff.  It was very interesting, especially hearing Bill Clinton, who may very well be the "First Mister" in two days.
Every four years, we as Americans get the chance to witness an act that brings out the best and the worst of Americans.  The election of POTUS clogs up social media, runs every news hour, and is the topic of many church sermons.  Some of that is warranted, some of it is overdone.
I have been reading Hannah Anderson's new book Humble Roots, and although the topic of the book is so far from the POTUS election, it is on a state of heart that would do us well to have during this election season.  If you follow social media at all, most people are uptight about this election, because no matter where you fall in political position, most likely neither candidate, or any write in, or third party, will line up exactly with all of your beliefs, or really has a chance of winning.  We joke about electing Charlie Brown, or Jed Bartlett, or George Washington, or any member of the Cubs baseball organization.  We can't control the outcome of the election.
"All your anxiety, all your worry, all your sleeplessness, can't change a thing.  And suddenly you come face to face with your limitations."
As I have come to know the past couple of days, there are really only a few responses that we have as Christians.  After the voting takes place, we don't need to fret, or complain, or trash the candidates, or even joke about moving to another country depending on who wins the office.  Below I've listed some of the responses that we can have:
 We can realize that we aren't the POTUS.  We aren't the one sitting behind the desk in the Oval Office, jetting around on Airforce One, signing lots of bills into place.  And with that in mind, I don't think we can even begin to criticize what the POTUS does.  When we criticize someone in the office, or any elected office, we display a heart of pride.  And ungratefulness.  Humility and gratitude go hand in hand like a beautifully wrapped package.  Our humility allows us to rest and not criticize or be anxious.  This goes with so much in life, which includes the coming election.  "So what does it mean to trust Jesus for rest?  How does seeking His kingdom free us from anxiety and stress?  He frees us from our burdens in the most unexpected way: He frees us by calling us to rely less on ourselves and more on Him.  He frees us by calling us to humility."
We can pray.  We can pray to a God who puts all the kings and presidents in place.  We can pray to a God who is in control of every election and every vote in every country in the world.  We can pray to a God who grieves over the sin of abortion and the mistreatment of refugees, and the abuse of women, and the lack of leadership, and a lack of acknowledgment of Him as the True King.  He is so more able than we are.  I think much of our anxiety regarding life, motherhood, or the POTUS election is based in our lack of trust and failure to pray.
We can pray FOR the POTUS – whoever it might be.  Whether we have a Clinton or a Trump – we only have one response to them – to pray for them.  To respect them as their position calls for.  Our bashing of the POTUS speaks only of our disobedience.  We are to submit ourselves to the POTUS because God has put that person in place of leadership.  That doesn't mean we have to perform abortions or do anything against the Word of God.  We don't have to change our political beliefs.  We do need to pray, be gracious to others who might have differing opinions, and be active in a gracious, humble way.  Being rebellious to the Word of God by bashing the President will not bring glory to the name of Jesus, who has called to us obey HIM above all.
Humble Roots is a fabulous book y'all.  Especially as a mom of littles and a creative and blogger, I often read books that talk so much about how to deal with our frazzled lives.  How to balance, plan, organize, etc.  This book takes a different approach to our frazzled lives.  Anderson gets at the heart of our frazzled-ness.  She uses personal examples, the Word of God, and gardening (such wonderful illustrations) throughout the book to get at the heart of our wrecked lives.
"And so we must respond to Jesus' call.  We must come to Him.  We must come to Him and learn of His gentleness and humility.  We must come to Him to be tamed."
All quotes taken from Humble Roots by Hannah Anderson.  Published by Moody.  Thank you for Moody for sending me the book as part of their review program.  All opinions are my own.