There is so much wrong with this world, that when you come along something that makes things right, offers hope, and changes the way things are – you want to share them with everyone you know!
I've never been to Nepal, and probably never will be, but I know people who have loved that country.  And one way a friend of mine has loved that country is by The 213 Shop. Listen to their story, visit their site, support them by buying beautiful jewelry (I wear my bracelet every day), and read to the end for a special giveaway!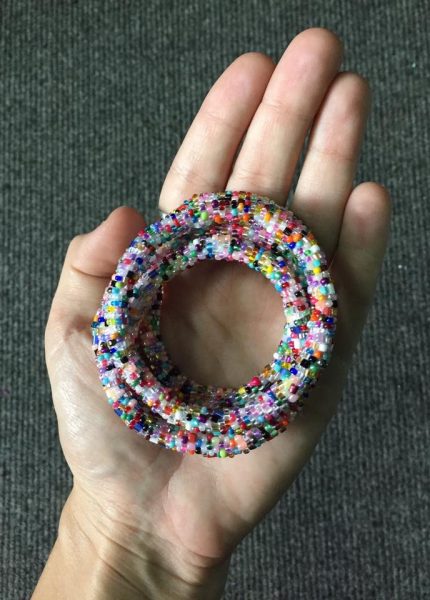 Can you tell us about 213 and what's its mission is?
The Two Thirteen Shop: Her Skillful Work – Your Purposeful Purchase – Their Impacted Lives 
The Two Thirteen Shop was established in 2016. After spending 10 years overseas and seeing firsthand the talent and creativity of so many women, even in the remotest parts of the world, and the benefits of women being given good, wholesome, creative work and skills development opportunities, it is my desire to do all I can to help them get their beautiful products into the hands of people around the world.
The Two Thirteen Shop seeks to provide people in the US with a place to purchase beautiful, handmade, above trade products made by hard working, talented women around the world. Purchases help sustain jobs for women artisans in developing countries. The more we sell, the more jobs are created and the more lives are positively impacted with love, hope and truth. When we impact the lives of women we impact their family and the community they are a part of and when that happens there is no limit to all of the great things that can be done.
How did 213 get started, where is it now, and where is it going?
About 4 years ago, while I was living in Nepal, I had the privilege of helping 3 of my closest friends, all women from Himalayan mountain villages, start Blessed Hope (the business that makes the jewelry that we sell at The Two Thirteen Shop). It started out as an idea and has since grown into a full business completely owned by local women (it is the first business owned by women among their people group). Last year our family returned to America for my husband to finish his PhD studies and I wanted a way to sell and promote Blessed Hope jewelry and products made by other women's organizations around the world so I started The Two Thirteen Shop in June of 2016. I wanted to stay connected to the women and continue to do all I could to promote their beautiful creations, highlight their story, help create more jobs for and enriching opportunities for women. I am not 100% sure where The Two Thirteen Shop will go. I have big dreams and visions for it but I am taking it slowly, pursuing opportunities as they come and trusting God to lead the business to the places He desires it to go.
What is your favorite piece of jewelry and why?
I love our Pangden Bracelet because it was designed after the colorful, handwoven apron (Pangden) that Himalayan women wear. Wearing the bracelet is a way to appreciate the beauty of the Himalayan culture and I love the way it mixes Western and Himalayan fashion. Each of these bracelets that are sold include a card telling the history behind the Pangden and a picture of one of the Blessed Hope Nepal ladies wearing the Pangden that the bracelet was designed after.
Can you share a personal story of one of the ladies who works with 213?
Sangjung Bhote is one of the original ladies from when we first started Blessed Hope (BH). Before working at BH and making the crocheting the beautiful jewelry we sell at The Two Thirteen Shop she worked on a pig farm and made rice liquor to help make ends meet. Her husband works overseas and she has one son. After the devastating April 2015 7.8 earthquake in Nepal, her BH income helped pay for her son's school fees, food, cooking gas and other household needs when her husband was unable to send money home. Her job at BH continues to be a reliable form of work and income in an unpredictable country with very few opportunities for women.
When people buy 213 jewelry, how does it impact the lives of the women involved?
Most of the women who make the jewelry that we sell are uneducated. There are very few good, wholesome opportunities for women in Nepal and especially for those that are uneducated. Although many of the women are uneducated in the traditional sense, they are some of the smartest women I know. They are very good with their hands, very creative and extremely hardworking. Working at BH gives them an opportunity to be creative and use their talents to produce something beautiful while also helping to provide for their family. Every item purchased at The Two Thirteen Shop helps continue to provide more and more work to the women. The women are paid per piece that they make so the more pieces equal more work and more work equals a better, more stable livelihood for these women and their families. Through the money these women make they are providing the basic necessities for their family like flour, vegetables, meat and oil, paying school fees, buying clothing for their children and paying for transportation to get around town.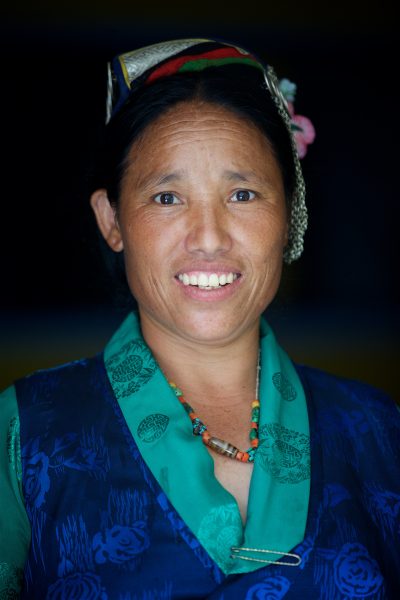 Can you talk about justice ministry and what it looks like in your world?
As a Christian, I know that God values each and every life and it is a privilege to invest myself in work that strives to help women see their value and worth to God and give them opportunities to grow and thrive in the place that they are in. I love watching lives transformed. It is awesome to watch as one women's life is transformed how it spreads and impacts so many others.
 If we were sitting down for coffee, what would you be having and what would we be talking about?
What I'd be drinking…..it depends on if I am choosing the healthy option or not….my favorite healthier option at coffee shops is an almond milk latte without sugar. I LOVE the nutty flavor and I can always use all of the caffeine I can get (and it's low in calories!). If I am splurging I would choose a mocha (without whip cream) because I love the foam on top and I LOVE LOVE LOVE chocolate.
What we'd be talking about….probably about all of the things God is teaching us and having us walk through. As a verbal processor I love to talk through the things God is teaching me and showing me with friends. It's a great way for me to process it and I love hearing from my friends how God is at work in their lives. I am sure our conversation would also include some discussions about parenting and how being a wife, mom and woman in ministry is often a lot to balance but is also such a privilege. And I'm sure I'd talk about Nepal. God has engraved that place and those people on my heart forever. It would be hard to have a conversation without talking about it.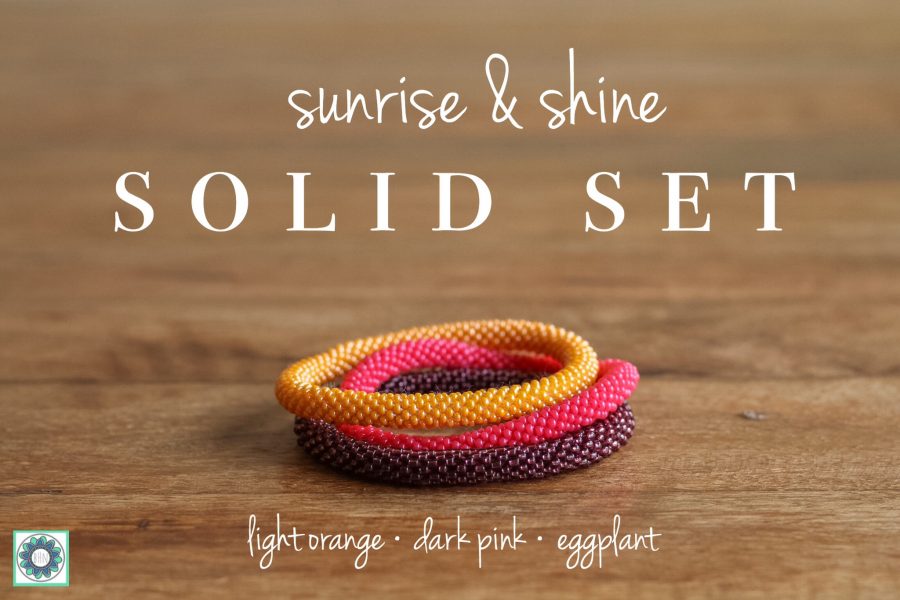 Ok – here is your chance!  To enter to win: go over to the shop and tell me what is one thing (or 4) that you would buy!  I'll choose a winner later this week – and so thankful for the 213 Shop for hosting
this giveaway
!  (And the set of bracelets above is what you will receive!)