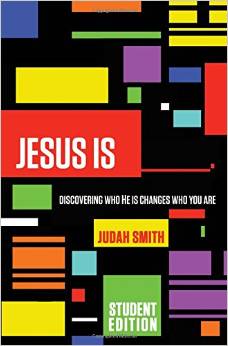 But some of you are, and many of you have been there (bless you).  I have worked with middle school students in the past via my church and Young Life – both where I was on staff for this particular age group.
I've learned a couple of things since that time (early twenties):
1.  I didn't know anything then.
2.  What I know about teaching the Bible and the importance of the Bible – I wish I would have known then.
3.  Middle schoolers are all different – yet all the same.
4.  Some adults have a special gifting to reach middle schoolers – and some don't.
5.  Jesus loves middle schoolers.
I think it is tough right now parenting toddlers – but I know in some ways it will be easier – and some ways harder, as they grow up.  Most people say that the middle school years are the hardest, but that doesn't necessarily have to be the case.
One thing I do want from my middle school boys (when they get there) is open communication, personal attention (not trying to force them to like and be the same as his brother), and for them to have a growing relationship with Jesus.  For them to own and search for their faith – not just take mommy and daddy's faith as their own.
Judah Smith, a fabulous communicator about Jesus, has a student edition of Jesus Is ______.  In it he explains his writing style (a little ADD) and hits on the main points of what he is trying to teach middle schoolers: that knowing Jesus for who He is will radically change your life.
This book is interactive, uses timely illustrations that middle school students will relate to, and teaches the truths about Jesus on a level most middle schoolers will understand.
I'm glad I have this book – that I can keep and have as my boys get older (ok, a decade away), but you can have one for your very one by leaving a comment here or on facebook (Tommy Nelson is glad to give a copy of this away – as I am a part of Tommy Nelson Mommies – but all opinions in this review are mine). So, here is the question you have to answer in the comment: what is one way you engage your son or daughter with the gospel.