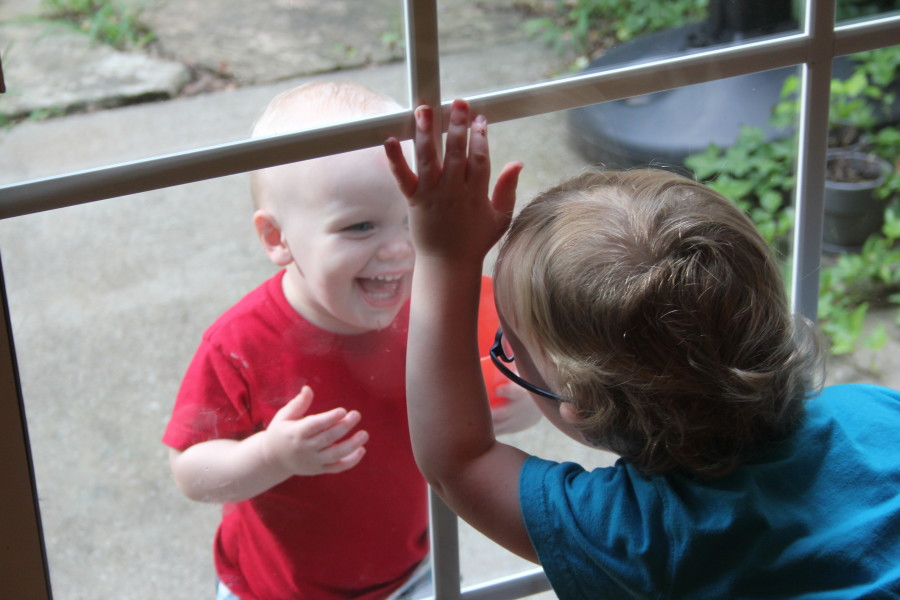 One of my favorite times of the day is when I get the chance to read to my boys.  I usually read to them by themselves – so I get that one on one interaction with them and can read stories that might appeal to them more than the other.
Like I know my younger one loves the Sandra Boynton books.  We've been reading those every night and each night he just giggles away.  He also has been loving a book about his hands and what he can do with them to help.  Most of all – I think he loves to just being close to the person reading to him, because he is a snuggle-monster.
Our older boy loves animal books, especially his daddy's book from when he was young.  He can flip through and always point out new fascinating things about the animals he sees.  Even if he has seen them 50 times before.
I may not have stayed with my education major in college, but I can still think of a few good reasons you should read to your children:
 Build a love for reading.  If you start reading to kids when they are younger, most likely they will be readers when they are older.  Then they will hopefully read to their children and grandchildren.
Increase their vocabulary.  My children seem to learn new words every day.  I know they definitely pick up some of these words because their are seeing them in the books we are reading, and hearing them when they are read aloud.
Reading to your son or daughter builds intimacy.  Any time you can spend one on one time with your children, or even with them altogether, you are telling them that you care about them. You are telling them that no matter what else you could be doing right now (and that is usually a lot), that you would rather spend it with them.  And do you ever regret spending time with your children in a meaningful way?
Reading is a great way for you to teach your children about the gospel.  There are so many great books.  And a good way to teach your children about biblical concepts (that may be difficult for their little minds to grasp) is by using parables (I mean, Jesus did it, right).  Liz Higgs has a new book out for early school age kids, or late preschool that is really neat.  It teaches biblical concepts in parables that are centered around kids.  And it goes through the seasons which is a neat idea to even teach kids about that.
Tommy Nelson is giving away one of these new books and it would make a lovely Christmas present for your child!  Or a gift to a child you know. To enter the giveaway, just leave a comment telling me your favorite book to read with your children.