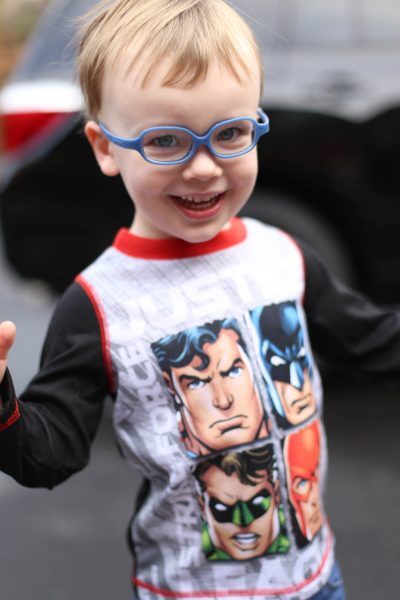 I've never counted them, but I would assume the parenting section at your local bookstore is probably one of the largest sections on the floor.  You can easily find a parenting book to help you through and part of the parenting journey.  From attempting to conceive, finding out your pregnant, how to birth the baby, how to swaddle your baby, how to get your baby to nap, get on a schedule, eat solid food, potty train, learn their ABCs.  All of these books can be helpful to some degree.
When reading parenting books, I often say read whatever you can get your hands on, write down some notes that seem likely to work in your given situation, with your kids, or ones that you would like to try, talk it over with your husband or the people who help you parent, maybe run it by a group of other moms that you meet with or hang out with, and then try it. If it doesn't work, move on.  Don't get so flustered.  Not everything you read in every parenting book is going to be the right thing for your particular child or family.
Parenting with Grace and Truth, a new book by Dan Seaborn (I always think of West Wing when I hear the word Seaborn), is filled with practical help.  To me, though, I felt it leaned more toward behavior and actions, rather than to the heart of your children, growing them with hearts that were pleasing to God.  I know that there needs to be right actions.  And at any stage of parenting you are working to get your kids to act right (we are working on manners right now, as well as many other things.
"Forgiveness was at the heart of Jesus, and as such, it is the foundation of the entire Gospel.  God sacrificed His only Son for the forgiveness of our sins – past, present, and future."  – Dan Seaborn
He helps families work through many different things likes crises or trying to become a healthy blended family.  He wants to help you discover what your kids talents and abilities are – it is helpful to know what drives them and what makes them tick and what they are good at.  I did appreciate the questions that he gave his readers to think through at the end of each chapter.  When reading any book, if you are given questions, at least take the time to think through them – it will help as you digest the book and try to implement what you are reading.
If you would liked to find some great tips in this book, just leave me a comment.  I'll be choosing a winner soon – and thanks to SideDoor Communications, you can get a copy of it!
Thanks to SideDoor Communications for the book.  All thoughts are my own.