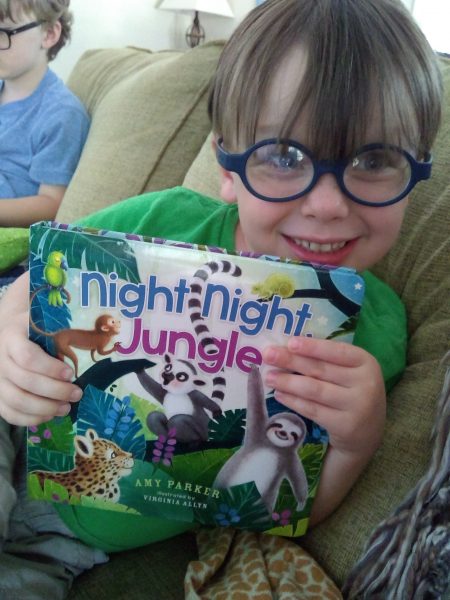 One of the aspects about God that we love to teach our kids is that He is Creator.  Really, that's like the first thing they need to learn and know and trust through faith – God created them and all they see.  He is the Creator and therefore in charge.
This little board book, Night Night Jungle, is a great book to remind them of so many of the animals and trees that God created.  It is a snuggly book to read while you are tucking in your kids.
One of my boys love animals.  So, as we were reading this he wanted to tell me all the facts about these animals that he saw in the book, they took turns pointing out and naming the different animals, and tip-toeing around the "jungle" in their pajamas.
If you would like a copy of this through Tommy Nelson (who also gave me this book in exchange for a review), then just ask you kids what their favorite animal is and leave it in the comments.  My boys' favorites are cheetahs and jaguars.