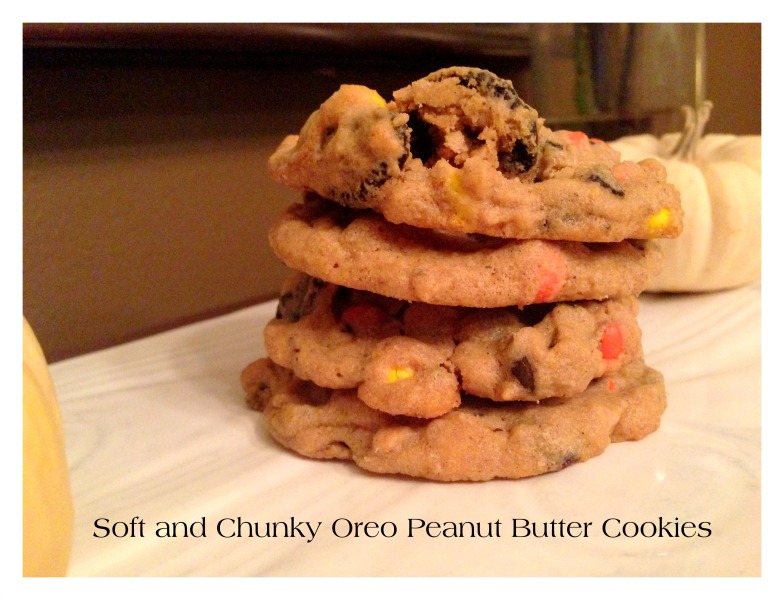 Here are two disclaimers for this recipe post about a delicious cookie:
1.  I am a purist when it comes to Oreo Cookies.  None of these fancy seasonal flavors or even the double stuff or reduced-fat. No, give me the original!
2.  I wouldn't say that peanut butter cookies are my favorite.  There are plenty in front of it.
So, when I passed by the Peanut Butter Oreos in the Wal-Mart aisle today, it could only be my creative streak and giving into my son when he said "cookie" that made me want to whip up a batch of these.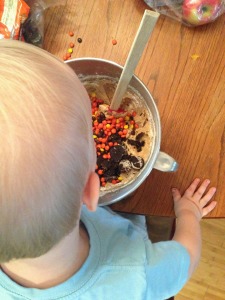 But how would Oreos and Reece's Pieces (E. T. Phone Home – my husband's favorite childhood flick) go together.  I guess there was only one way to find out!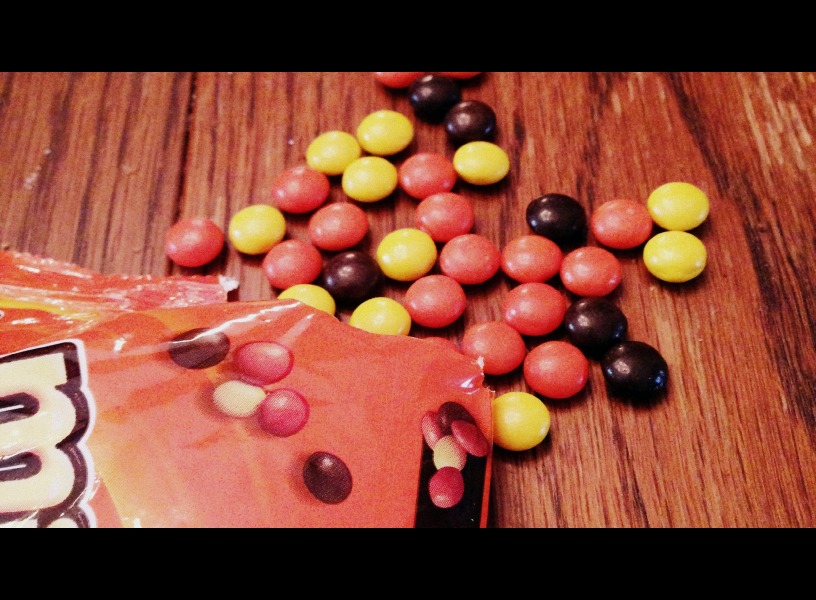 Bake!
These cookies were like pillow-soft.  I loved that about them.  Perfect texture.  I loved the chewiness with the texture from the Oreo pieces and candy coating from the Reece's.  My husband said he wouldn't change a thing. I'm glad. I adore these cookies.
And the colors work perfectly for the Fall.

Soft and Chunky Oreo Peanut Butter Cookies
Prep time:
Cook time:
Total time:
Soft, chewy, chunky, peanut butter cookies - easy to munch on all night!
Ingredients
1½ sticks unsalted butter, softened
½ cup dark brown sugar
½ cup regular sugar
½ cup creamy peanut butter
1 egg
1 tsp vanilla
1¼ cup all-purpose flour
½ tsp baking soda
½ tsp kosher salt
½ tsp cinnamon
1 cup crushed Oreos (but not too fine)
1 cup mini Reece's Pieces
Instructions
Cream butter and sugars for about 5 minutes until light and fluffy.
Add peanut butter, egg, and vanilla - mix for another 5.
Add in dry ingredients
Fold in Oreos and Reece's.
Spray 3 cookies sheets with cooking spray.
Preheat oven to 350
Spoon out onto sheet pans and bake for 10-12 minutes or until set - but don't overcook.
Let cool.
Devour