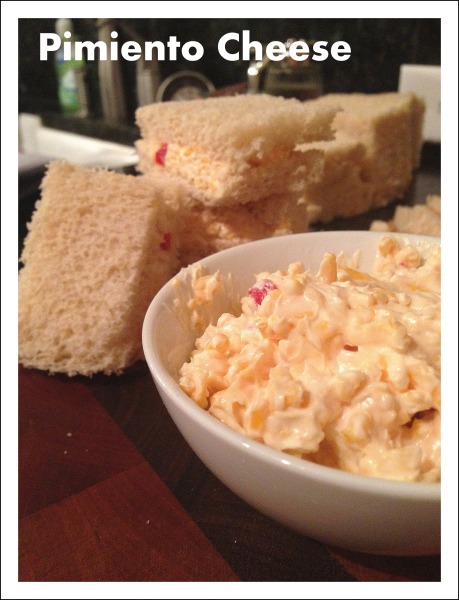 If there ever a Southern food besides collards, cornbread, and fried chicken – it would be pimiento cheese.
I think you could really leave the pimiento's out and it would still be good – but they offer tang which is needed.
Why not eat cheese and mayonnaise?  What could be better for you?
Pimiento Cheese may not be good for your waistline (though this one is slightly better) but it is definitely good for your food-loving soul.
I definitely recall not liking this sandwich growing up.  I would always opt for the chicken salad to eat at parties and leave the pimiento cheese for the other people.  But, somehow, as I've refined my Southern palette, I've come to really like grilled cheese.  I even chose to make this over chicken salad for a church gathering we were having.  Who am I?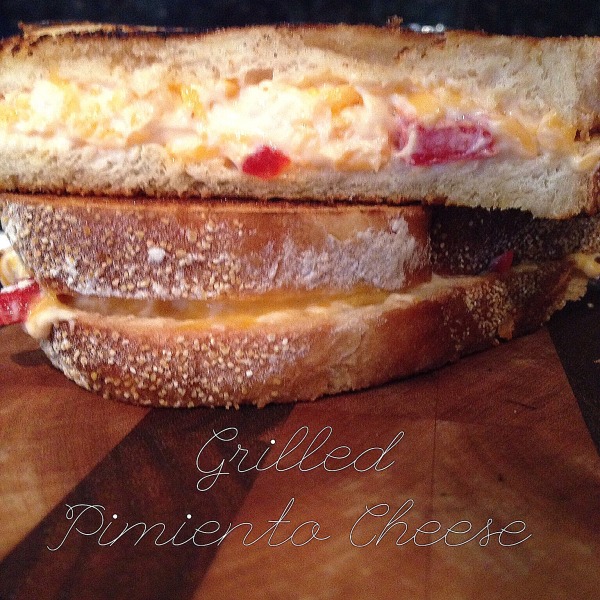 Anyway, this pimiento cheese is great by itself, on crackers, on white bread, grilled on Mountain bread to make a tasty grilled cheese and you might just want to add bacon – you know, if you are looking to make it healthier! 🙂

Pimiento Cheese for a Crowd
Cuisine:
Appetizer/Sandwich
Sharp cheddar really makes this sandwich filling a stand out!
Ingredients
3 cups thick grated sharp cheddar cheese (or extra sharp)
2 blocks ⅓ less fat cream cheese
1 cup mayonnaise
1 tsp garlic powder
Cayenne, salt, and pepper to taste
3-4 loaves white bread
Instructions
Soften cream cheese.
Mix all together.
Spread on bread