Are you singing along yet?  What a great way to start out a rainy (thankful!) Monday morning.
1.  A new adventure.  I am bittersweet over having to leave Durham, my fave city, a place I've called home on two seperate occassions, a place with dear sweet friends and fabulous eateries, and the first place I've lived with my husband in our first home.  But, oh, how I love adventures.  E and I are about to embark on two great adventures almost simultaneously.  First, I'm counting down the days until baby Campbell is here.  Now, with normal deliveries you have no idea when they are coming.  I'm definitely hoping he comes SOON!  I guess my ideal would be anytime before his due date!  Second, my hubs has been called to serve the Bible Church of Little Rock as their worship pastor beginning October 1.  So, once baby arrives, and (Lord willing delivery goes well) we will be out of RDU and on 40 W to the Central Time Zone and Little Rock, Arkansas.  It will be a quick turnaround, but one that God has already blessed and we are ecxited about what the future holds.  I am very thankful for social media to keep up with all these friends here and get advice on how to have a newborn and survive!
2.  A sweet, creative girl told me about this other girl back when I did a photo shoot for her.  Another friend also just told me about her blog and then I decided to look at her site.  If you are looking for a blog written from a modest perspective (she is a believer, active in her church) that talks about makeup, fashion, hair, style, jewelry, etc – then Kate's is the place to go.  I've thoroughly enjoyed it and have been inspired – both for now, and definitely after baby arrives.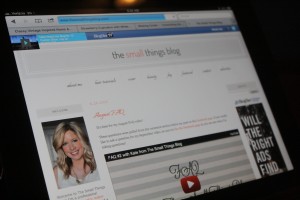 3.  I finally have found a lip gloss that I love the color of – and it can work in between seasons! 🙂  Lancome has a line of lipgloss called Color Fever and I had a helpful makeup girl at the Macy's Lancome counter who helped me pick out this shade of On Fire.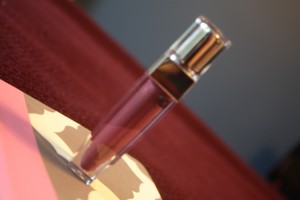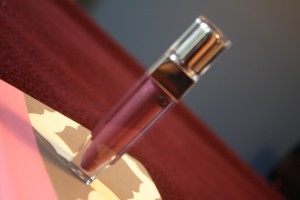 3.  Grey and any shade of pink, purple, or blue.  Like this little notebook I picked up at Target the other day. Not that I need another notebook, but sometimes its helpful for inspiration.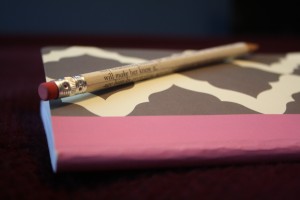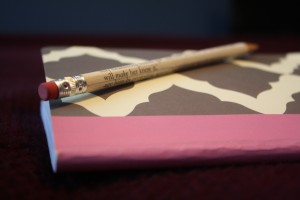 4.  These Jane Austen Etsy pencils my best friend picked up for my last year.  Love newly sharpened pencils and Jane Austen – how can you go wrong?  And you can find many modern and classic literature pencils to buy for anyone!
5.  Was introduced to a new store online that sells anything from pencils to stationery to skirts and hats.  Great store, good sales…RUCHE.