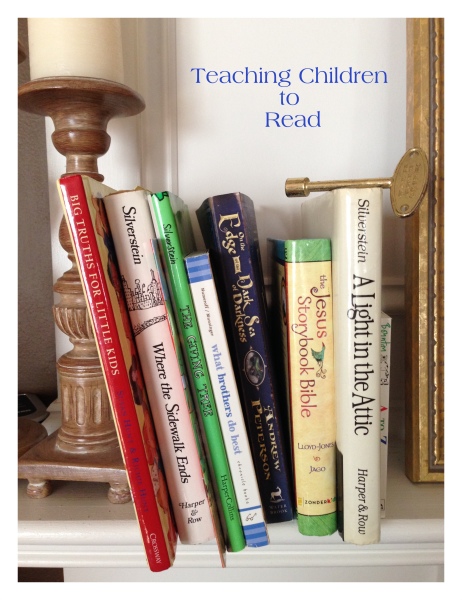 Being a parent is amazing and hard and always full of new moments.  But, this moment we are in right now is something I've waited for. "Mommy" then I get a little pat on my leg and I see my older toddler standing there in front of me with a book in his tiny hands.  Begging for me to read to him.  So, I do. Over and over again.
There is a certain train book from Usborne books (gift from Oma) that he has carried everywhere – coffee shops, hikes, car trips, gym kid's club – and Daddy has even had to tape it up.  It came with a little train – sometimes we can find it sometimes we can't.  But, no matter – he has other cars that will work on its tracks – or at least work for him.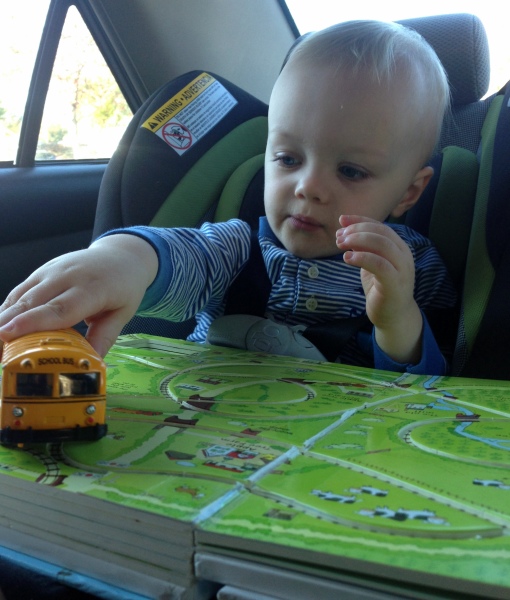 One of the things I want to instill most in my kids (besides a love for God) is a love of reading.  I love to read and I know how books take you to other places, teach you so much more than you could ever learn, and also put a desire in you to see the world around you.  C S Lewis and L. M. Montgomery are two of those authors for me.  I have a feeling the boys will love L. A. Wilder, C. S. Lewis, J. R. R. Tolkien, and Andrew Peterson.  We shall see.  Can't wait to actually read chapter books with them at night.  But, that is a moment in time later to come.
How can you instill a love of reading in children?
1.  Use the library.  We go to the library some for story time.  My boys are harder to sit still than some others but we still attempt it and its good song and play time too.  The public libraries, especially in bigger cities, are great resources (and free)!
2.  Buy them books.  Buy them at thrift stores, online book clubs, ask for them for presents.
3.  Read to them.  Use some time before bed, or after breakfast to read to them.  It teaches them to pay attention and sit still but also helps stir up an amazing appetite to read.
4.  Be patient with them as they learn to read.  My boys aren't to that stage yet, but I have to be willing as their Mommy to be patient, let them stumble over words, help them when I need to, and listen to them.
5.  Encourage them to write their own stories.  This time will come too.  I still have the first book I wrote in 4th grade – all about animals.  I can't wait to show it to our boys.  I hope they will love it and not laugh!
6.  Read different genres.  As a gospel Christian, I do like to read boys about Jesus to them.  But…I love to read them other books about the world God created and things that happen in it and teach them about a Christian worldview – seeing everything through the lens of the Gospel.  That is so important to teach to our children early in their learning adventure.
My friend Leah is an Usborne consultant.  They have delightful and interactive books for children of all reading levels.  Here is a link to an online party I am hosting for her.  I have been pleased with the Train book so far – and so has our toddler.  I'm sure you will find some your children like as well.
What are your favorite books to read to your children?