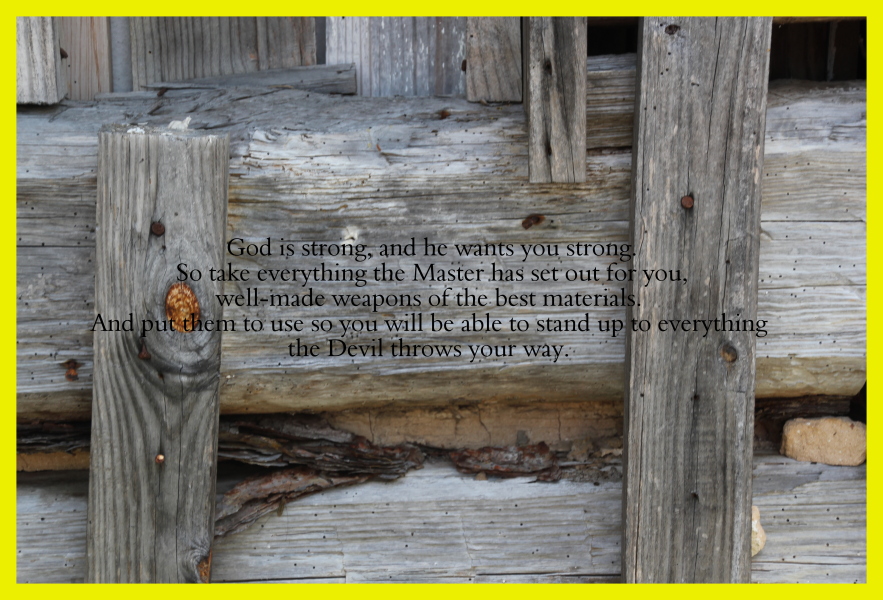 God is strong, and he wants you strong.
So take everything the Master has set out for you, well-made weapons of the best materials.
And put them to use so you will be able to stand up to everything
the Devil throws your way.
Ephesians 6 – The Message
Are you ever weak in your faith?  Do you ever wonder what God has in store for you?  Are you tempted to doubt?
I have these thoughts.  I know many ladies who fight every day to believe that God is their BEST!
I love knowing that God is true to His Word!