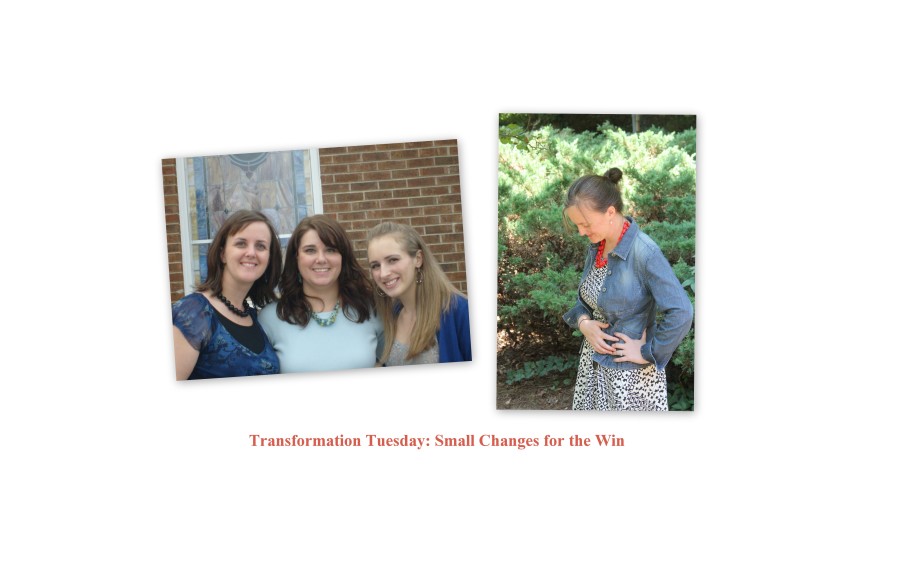 So, we are coming up on October 1.  Fall is officially in full swing.  Temperatures are getting cooler – and that means running weather is getting perfect (unless you live where it snows all the time, then it may not be perfect).
October 1 I had a goal set.  I am not going to make that goal.  But, I made two other goals this week that are helping ease that disappointment: 2 ladies at the gym today encouraged me by how good I was looking – and I have now lost 50 lbs since joining the gym.  And the second is that my BMI Is back in the healthy range!  That made me very excited!  So, I will keep pressing on and hopefully make the goal soon.
This week talking about some small changes that can lead to some major results over time – if you stick with the little changes faithfully.I'm not saying never break them -because that's legalism and can lead to falling off the wagon completely – but regularly. You will see results.
What small changes can you make that will make a big difference?
These are just a few of the small changes I've made in our lives – what are some changes you are making to bring about a healthier you?