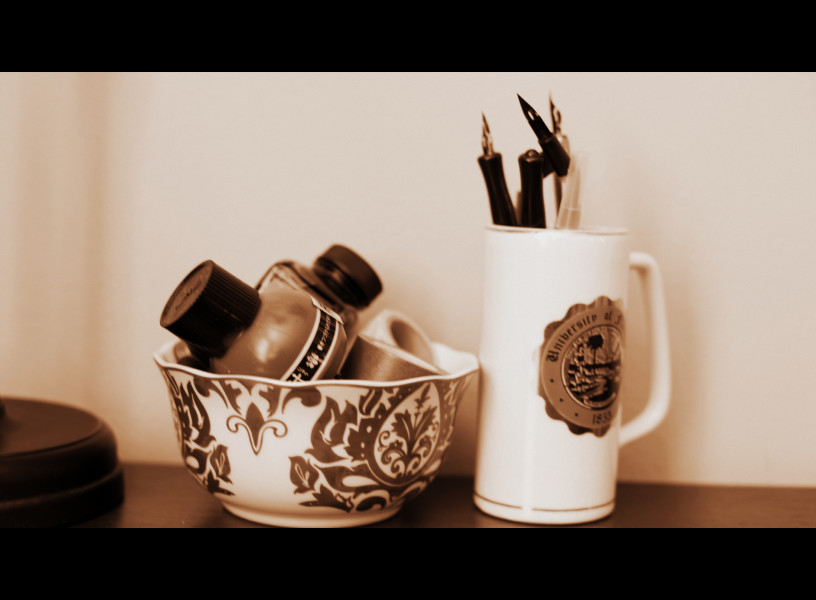 I've come to learn that you really can be creative anywhere: in the car (thinking, hopefully not driving while you are coloring), in a doctor's office waiting to be called, during your children's nap time, while listening to a lecture (I multitask pretty well), or my fave place – on the beach.  But, I can't always get to the beach – and I seldom have quiet time at home with two boys 3 and under – but I still love to be creative.
My ideal work space is definitely not what I have now – but I am thankful for what I have now.  We live in a small-ish town home so my desk (that we got as a wedding gift) is in the corner of our living room.  It has a mirror and a huge window so I've got lots of natural light.  I have a little set of drawers that my parents had had forever that I took (with their permission) and repainted with Annie Sloan in a wonderful teal.  I recently repurposed some shelving that was in our son's room and brought it downstairs to make the tight space more manageable and warm.  When on a tight budget, like we are on now, it is better to repurpose then to buy new.  I love having all my paper, markers, pens, ink, and books!  It definitely helps to have a space to write on – and not just pulling up a lap.  And my husband appreciates me not always taking over the dining room table!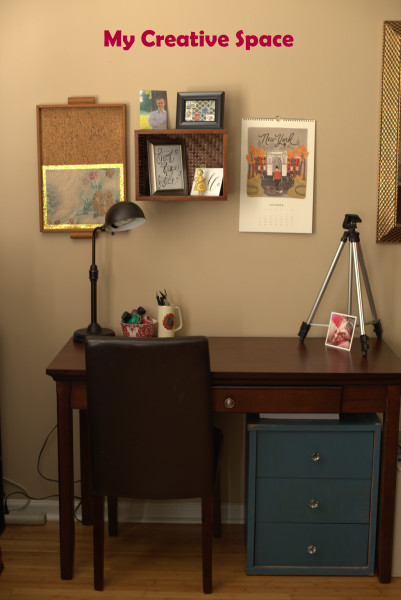 Now, with my ideal space: I would have beautiful pottery barn baskets to hide the "stuff" and anthro pens holders (but I do love my Talenti Gelato containers).  I would have it in a closed room so I could leave it more messy sometimes if I'm working on a big project (like addressing wedding invitations which is my weekend project).  I would also love more bookshelves because I love to read and I think reading spurs on creativity.  And I would love a big comfy chair to curl up in!  And I know laptops are great but I would love a massive mac for photo editing.  And, when I worked as a curriculum writer for a church in NC, I had a round table in my office.  I would mostly work there instead of my desk and it was perfect for having collaborative meetings – definitely get one of those too!  A girl can dream right?
WeWork has inspired me to talk about my ideal creative space.  They rent out creative shared office space in (mostly) big cities to creatives who need to have a studio or just a desk.  It is really helpful for creatives to be around other creatives.  Something about being with creatives that really spurs me on – even if its just talking about our creatives muses or collaborating on a project.  If I have the chance to do that once the boys are in school, and there is one in whatever city we live in at that time (currently live in the metro ATL area), that that would be great for writing and photo editing, especially.