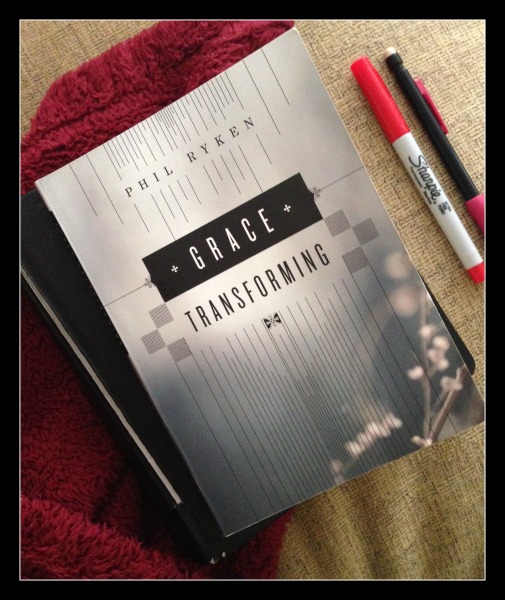 Over the years, I've learned that I absolutely love books that have been compiled of sermons.  My love for them started with Piper's Swan series, and has continued – especially since I can't make every conference but I can always buy a book that has the talks transcribed to fit between the covers.  It is a helpful ministry to put these talks together for those who can't attend, but would like to reap the benefits of the talks.
Wheaton College is an amazing romantic place to me.  I've only been twice, but the moment I stepped foot on the campus outside of Chicago, IL – I was filled with a since of awe as I knew the likes of the Elliots and Pipers had attended there.  The snow was piled high on my first trip, and the quietness peaked an interest in my heart of that campus – which I still adore.  Now, with so many friends working in Wheaton or for the college, it still holds a dear place.  One of my current favorite preachers is now the president.  And while I can't attend weekly chapel services, I can pick up the book of sermons on Grace that the President, Phil Ryken, preached to his students.
I've already reviewed the book, but now want to return to it and point you to some of my underlinings and notes:
Let me just tell you – it may be written for college students, but people in every avenue of life can glean from his sermons.  I mean, for me – what Mom and wife doesn't need to revel in the grace of Christ on her behalf – especially in disciplining two toddlers and submitting to her husband (who is wonderful by the way)?
"One of the ways that grace teaches us to say no to ungodliness is by giving us a place to go with our sin and then offering us another chance to grow." (58)  Man…I need this reminder daily.  How often we beat ourselves up if we yell at our children, pick a fight with our husband, or overeat, or have a messy house.  These things shouldn't define us, but we need to step away from them and enter God's gracious presence to receive healing and hope.
"Wanting people to think the est of us, we try to present ourselves to the world in the best possible light.  Yet most of us struggle with a deep sense of insecurity. Rather than feeling confident in our abilities, we live with the constant fear that we don't measure up." – Probably the most impactful quote in the entire book for me.  In a world of social media and my role as a SAHM – this cut to my weak and sinful heart.
"Is this any way for a person to talk who has received an absolute sufficiency of God's abundant grace," (81)  Especially, as I'm around my two toddlers who are learning to talk and see how I respond to life (especially Atlanta drivers and disappointments throughout our day – I want my speech to showcase God – not make my boys question my relationship with Him.
"We get discouraged by the burdens of our work and disheartened by the brokenness of our relationships." (84)  This was indeed true this past weekend – when my pastor preached on parenting and I also learned that day of another marriage in trouble because of sin.  I wept for the hurt of those friends.  I was convicted by the way I don't treasure the Word in my parenting like I should.  God's grace is more.