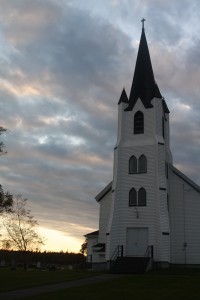 Old Hymns are making a "comeback" in our churches: music like Sojourn, Mars Hill, Red Mtn Music, IG, and the Gettys just to name a few. These can be done of course like they were back when they were written, acapella or with a myriad of instruments, or done in a contemporary way like Indelible Grace does most of theirs – with a new melody.   One of my favorite artists for just sound accoustic music in down times or relaxing times is Fernando Ortega. 
O Thou In Whose Presence. Written in 1791, it definitely fits the bill for an old hymn. Just because a hymn is old doesn't mean its lyrics are biblical. Always, as with any music, put its lyrics up against the truths that are found in Scripture. Scripture always stands the test of time.
Here are some of the lyrics that I especially enjoyed:
O Thou in whose presence my soul takes delight, On whom in affliction I call, My comfort by day, and my song in the night, My hope, my salvation, my all. (so many Psalms in this first verse)
Say, why in the valley of death should I weep, Or alone in the wilderness rove? (Ring a bell with 1 Cor 15?, Ps 23)
 O, why should I wander an alien from Thee, And cry in the desert for bread? (I think of the Israelites whining for manna, then still whining when they got it)
 Thy foes will rejoice when my sorrows they see, And smile at the tears I have shed. His voice, as the sound of the dulcimer sweet, is heard through the shadows of death;
 The cedars of Lebanon bow at His feet, The air is perfumed with His breath. His lips as a fountain of righteousness flow, That waters the garden of grace,
From which their salvation the Gentiles shall know, And bask in the smiles of His face. He looks, and ten thousands of angels rejoice,And myriads wait for His word; He speaks, and eternity, filled with His voice, Re-echoes the praise of her Lord.
Dear Shepherd, I hear and will follow Thy call; I know the sweet sound of Thy voice. Restore and defend me, for Thou art my All, And in Thee I will ever rejoice.