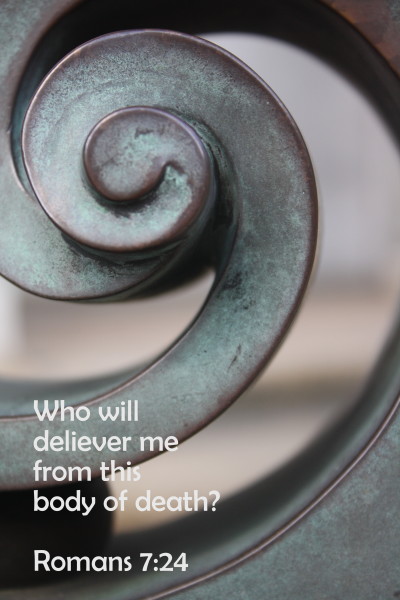 I make it no secret that I have two favorite Christian Christmas CDs: Andrew Peterson's Behold the Lamb of God and Sojourn's Advent Songs. I went to Sojourn when I lived in Louisville and loved singing the Advent songs. I could listen to both of these albums year round all the time!
I also have a favorite guitar lick ever – it is found in Glory Be, the second song on the advent cd.
This year, in thinking of the sins that beset each of us, and the reason that Jesus came to earth in the first place, I love this line in that song:
Sing for joy, all the earth, Messiah's come to set you free.
It is amazing that Jesus, the eternal Son of God, who was the spoken Word of God at creation – came to earth to set me free from the bondage of sin. As Elyse Fitzpatrick says in her new book Found In Him, "He is not shocked or surprised by your weakness or sin." (pg 30). Isn't it amazing that this statement is true – and yet God still loves us. And sent Jesus?
What sin do you need Jesus to set you free from this Christmas? Let us rejoice!  And all for His glory.  GLORY BE!
"Wretched man that I am! Who will deliver me from this body of death? Thanks be to God through Jesus Christ our Lord!" Romans 7:24-25a