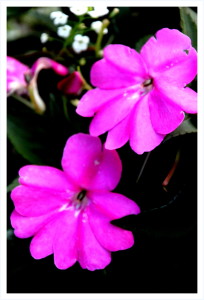 You may be wondering why my blogging has dropped off to almost nothing the past 2 months.  Well, let me give a life update:
1.  First, the biggest, we moved.  We now reside in Marietta, GA about 20 minutes from downtown Atlanta.  I'm loving learning this new area, but don't love the traffic.
2.  The mister works a lot and fights traffic, so we love it when he is home, and try to find stuff to explore while he is at work.
3.  And my blog is getting a new emphasis and re-design by Green Hill Lane Designs.  I'm very excited to show yall what we've been working on and get your thoughts and basically take this blog in a somewhat new direction.  I've been blogging now since 2005 and sometimes you just need new vision, new something to keep you going.
4.  Here's what I've been reading:
Dream Devotional by my friend Renee Fisher
Haunted by my former roommate Charity Tinnin
Bread & Wine b S. Niequist  (interesting thought: I just read an amazon review of this book and one noter said she couldn't relate to the author because she seemed to be living the "charmed life".  Its a memoir.  She can only write about what she knows and is living.  We can all live how we want to live no matter where we live, what we do, if we have children, money, food, etc.  But, the feelings of life or the feelings of a person are what draw us together – humanity – need.  Everyone has those no matter what you do during your summer!
Glimpses of Grace by Gloria Furman.
5.  I have a long list of books to read too:
Modern Calligraphy (coming in the mail today)
What are you reading right now and what do you want to read this summer?
6.  I'll be heading up the Georgia Women Bloggers soon!  I am excited about showcasing this new state that I live in and also building relationships with the women who live in, love on, and blog about this state of Georgia.  The Arkansas Women Bloggers were a highlight of my time in Little Rock, so I jumped at this chance to make it happen.
7.  Our boys are growing.  E is 20 months and S is 7 months.  So, there are always new stages to enter and exit.