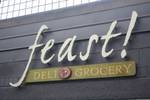 Menu planning is an activity I like to do in our home.  I'm glad my husband likes me to do it as well – that he is an adventurous eater!  That makes menu planning even more fun.
There are many ways you can plan a menu, but as I've been doing it weekly I find there is most flexibility in that for our family.  Honestly, I sometimes change mid-week or something comes up and I have to change it, but food usually lasts a week.  The reason I don't like menu planning for a month is I like spontaneity.  I don't like even me having that much control over what I'm going to eat that day.
So, here's what I do.
Each week I sit down and think through 6 categories (one is leftovers).  Sometimes the categories stay the same, and sometimes they change.  Here are some samplings of categories I have on my menu list any given week:
Slow-Cooker
Meatless
International (Italian, Mediteranean, Indian, etc)
Date Night (a little more fancy of food that we will eat for dinner once the boys are in bed – and includes a fun dessert for two)
Salad Night
Taco Night
Pizza Night
Cookbook Night (I love cookbooks, but actually usually get my recipes off the internet.)
Brinner (Where we have breakfast for dinner.  This one is usually delicious, easy, and inexpensive.)
When I have chosen my categories for the week, then I look at our family calendar.  I know Fridays are my husband's day off – so I either let that one be a slow-cooker day if we are going to be busy or I let that be a day when I have more time to spend in the kitchen because he is home to play with the boys.  Maybe we are busy one night, so I need a really easy meal or I know we are going to need to eat early or late that night. Flexibility is the name of the game.
Then I think through what is in season right now.  I may make more strawberry, peach, or blackberry foods and tomato and corn meals since we are coming into the summer months.  In the fall, I will make more soups with pumpkin and winter squashes and sweet potatoes.  This is also a way you can cut the cost down in your food budget.
Then I look through a Bloglovin feed of blogs.  I love seeing the artistry which people create new foods and photograph those foods on their tables.  It inspires me.  Then all I have to do is decide (and narrowing down is sometimes I difficult thing) and ask the Mister if he has any requests that week – and fill in the blanks.
How do you plan your menu?