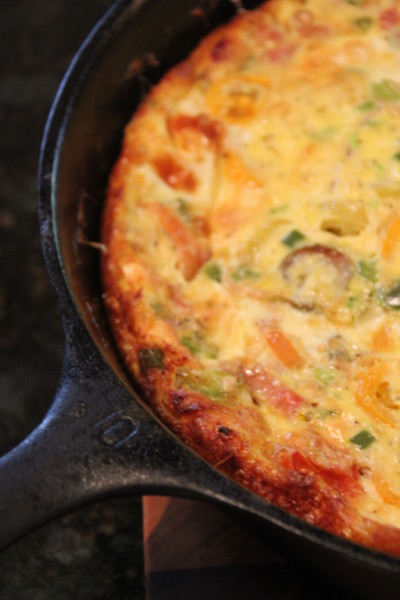 Later this week, I'll give you a "state of the blog" address.  After a long discussion earlier this week, I will be narrowing my focus here on the blog and in life – and be able to really master one area and serve my family, those who come into my home, and our church well during this season of life.
Here's what I'm making this week:
BBQ Pork Chops (recipe forth coming)
Roasted Chicken with a Dill Aoli on Sourdough (Sandwich of the Week)
Pretzel No Bakes (Two Peas just had a little baby this past week – congrats!)
Squash Salad with Grilled Chicken
Migas and Bacon
Pink Grapefruit Salad
Pumpkin Muffins (bring on the fall)
Green Smoothie for breakfast (my husband drank one the other day and said he felt amazing all morning.  Its a wonder what healthy foods will do for your body!)
The picture above is of a queso quiche I made late last week and I am eager to share the recipe with yall – since we certainly ate it all quickly.
Enjoy.  Please tell me what foods you are cooking this week!