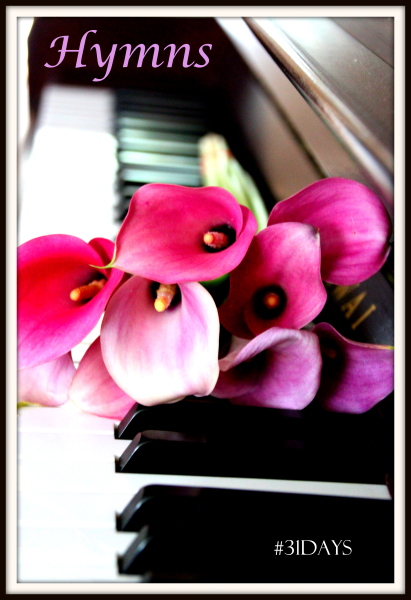 I grew up in a small town in between two of the largest cities in Florida.  I went to an even smaller town to go to a tiny church until high school.  We sang hymns.  You know the 4 verses with amen at the end.  I could play most of them on the piano by the time I got to high school.  And just if you ask…we either sang all four stanzas or 1, 2, and last.  That's just how it went.
Some of those hymns were solid and deeply rooted in Scripture.  Others were rooted in feel good theology which is seldom really good theology anyway.
One of the perks of being married to someone who loves music is the depth of knowledge of hymns that he brings to my life.  He has made me think more about the music we sing than I might have ever done otherwise.
So, for the month of October, I'm joining with The Nester again and (hopefully) writing on some of my favorite and requested hymns – both old and new – to hopefully deepen our love for God, His Word, His Church, and deep solid rich lyrics of hymns.
What are some of your favorite hymns?
Tomorrow: Thou Who Wast Rich