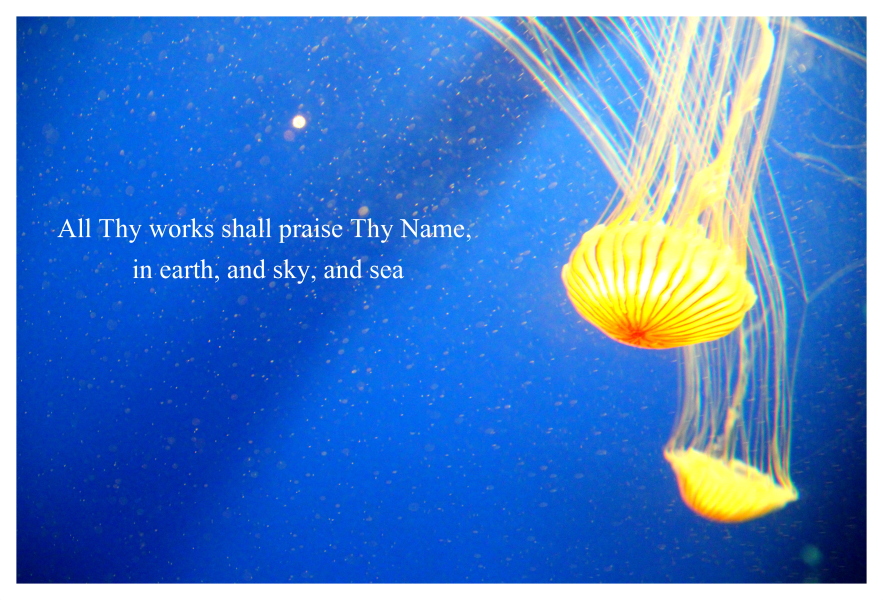 I feel like I've come to one of the most popular hymns in any given hymnbook.  Since this song doesn't explicitly mention the Gospel through Jesus Christ and His Work on the Cross – any "believing" person could sing this song – even if they weren't necessarily a Gospel-believing Christian.
What I love about this hymn is that is marvels at the Creator God, infinite, wise beyond all measure – perfect in everything – yet, one who wills us and bids us and welcomes us to worship him.  Worship him in a way that the created angels don't.  Worship him in front of other people.  Worship him in front of non-believers.
And if we get a glimpse of this God – this all-consuming God who desires us to know Him – than we will also be introduced to His amazing Song.  Or even vice-versa!  The Father and the Son are one!