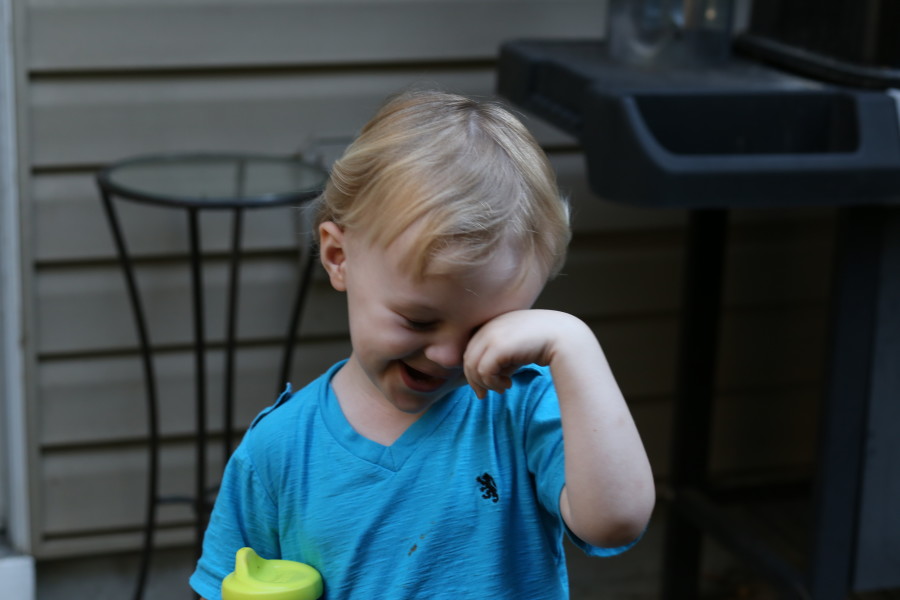 Truth be told, doing some extended childcare today – I may have eaten half my weight in animal crackers.  Hey, whatever it takes to get 4 kids through nap times without naps.  And speaking of naps – this was taken last night before bed time – it had been a long week for all of us and my e gets so snuggly – and because he turns 3 in 6 days!
So, first I thought you might be encouraged to go read three posts that I've written that are spread throughout internet land:
This one on what the best types of shoes each woman needs to succeed in marriage.
This one on blessing others because we have been blessed in Christ.
and finally this one about putting our faith into action.
And now for some link love from around my fave blogs:
I'm already thinking of simple Christmas gifts I can give to other foodies in my life – this salt may be perfect in little mason jars wrapped up in pretty string.
Because I love pumpkin everything this time of year.
But, I don't want to give up summer and all its glorious berries just yet and because I love scones.
And because I'm not in college and can cook more than microwaveable ramen and because I love bacon. Who doesn't, right?