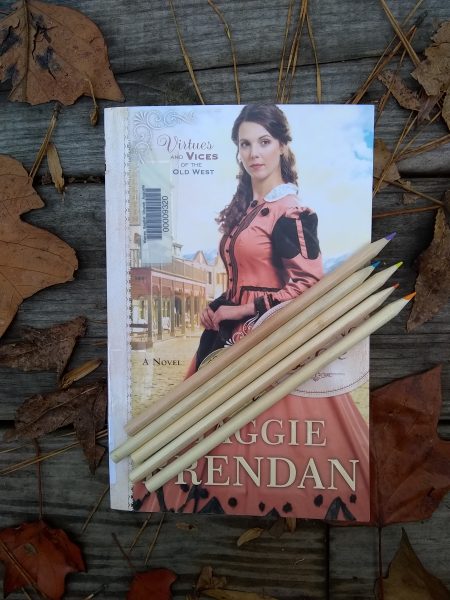 One of the things I've noticed in my patterns for hobbies is that when life is a little hard, I don't want to do anything hard in my "free time".  So…
Its hard to be mentally sharp to be creative when real life is tough.
Its hard to read non-fiction when my brain and heart is to tied up with life stuff.
Its hard to watch new shows/movies when life is tough in the real world.
So, what do I do?  I read a lot of fiction and binge on my favorite Netflix shows.  And eat comfort food – because why not?  And take long hot showers.  And read books to my boys.  And always have chips and guacamole on hand.
SO, I've been reading a lot of fiction lately.
One of the books I checked out from my church library was Trusting Grace by Maggie Brendan.  I was introduced to the book by the author herself.  And I really enjoyed it.  It took me about 2 sessions on a bike at the gym to finish it.
After reading some reviews on Amazon, I know there are some problems with it.  But, really with fiction storylines, there is nothing new under the sun.  I think every fiction has tales of love, loss, salvation.  I figured the storyline pretty quick but it had some surprises in there.
And I just really enjoyed it.  It spoke of family, desires, hard work, the old west, cooking, and reminded me of the Janette Oke books I read growing up.
And now there is a Black Friday deal to get the last of this Trilogy.  And, I've not read the first two books, but reading Trusting Grace definitely made me want to go get the first two!