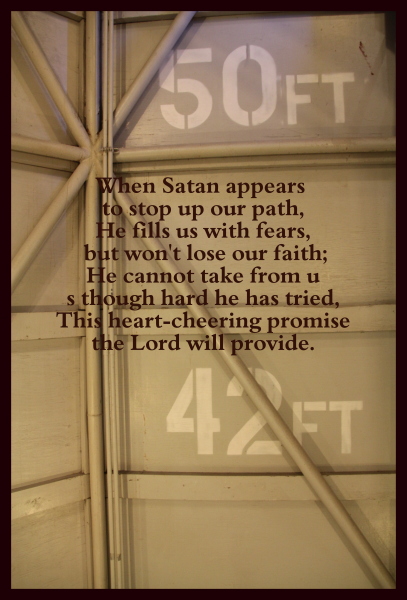 I'm reminded even as I write this that I'm not the only person learning this truth today.  God is in the business of bringing himself much glory through our lives – and we rejoice that His name will be made great.
I got to tell of the provision that God made today to the officer who came to the house to fill our the police report.
This is an old hymn that I don't even know but the words are great (what do I expect from John Newton).  I pray that the words are a blessing to you today, dear friend, as well.
When Satan appears to stop up our path,
He fills us with fears, but won't lose our faith;
He cannot take from us though hard he has tried,
This heart-cheering promise, the Lord will provide.
In the midst of this morning's wallet fiasco, I yelled at Elijah, I cried to my husband, I was short with some ladies at Bible study, I was impatient.  Blah.
God is good and his grace abounds.