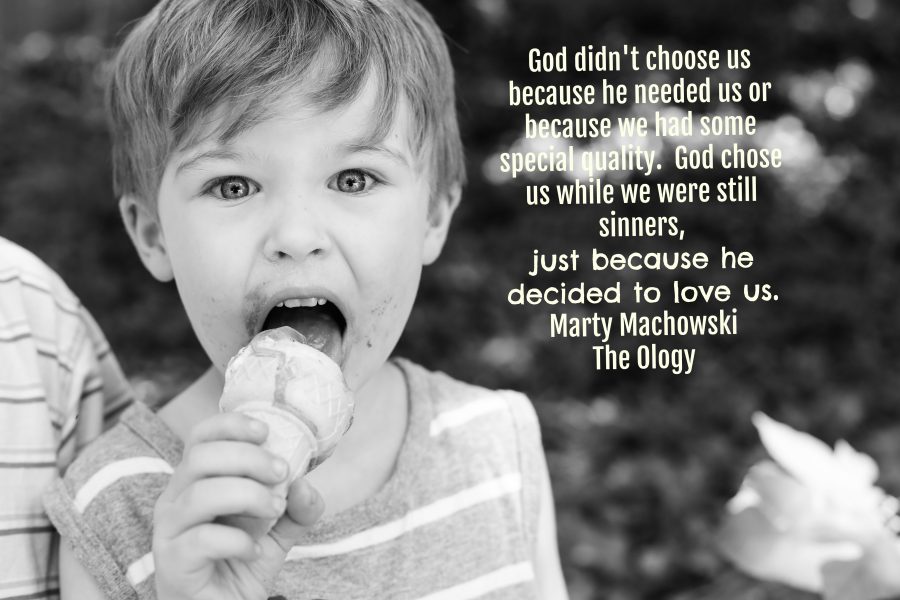 Hospitality didn't begin with us.  It didn't begin with Southern Living, or really anything Southern.  It didn't begin with a table.  It didn't begin with Sweet Tea.
It began with God.  Everything good originated with God.  He created all we know.
He didn't choose us, choose us to lavish his gracious hospitality on us because we were so good.  He delighted in us, welcomed us to his table, into his presence, restoring a broken relationship, simply because He is God and He chose to love us.
One of my favorite Bible stories is King David and how he welcomes Mephibosheth into his dining room.  He welcomes a lame man, family to the former king, into his presence to eat at the King's table.  David could have had him killed.  This story has been my favorite Bible story for 20 years.  I spoke at a women's retreat – my first time I spoke at a church event as the keynote – on this topic.  We love hospitality – and this one story from the Bible tells of God's gracious hospitality to us.
Book quote from The Ology by Marty Machowski – a theology book for kids.  Picture: kcreatives
Bible story found in 2 Samuel 9.