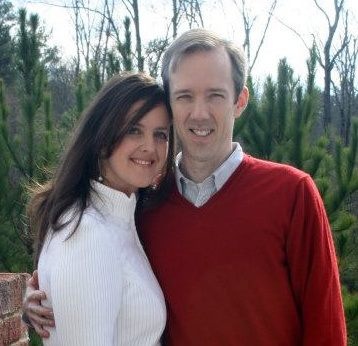 "Enjoy your husband!" – Cara Croft – The Pastor's Family
In the next few days we will be celebrating our two year anniversary. So much has happened in two years, but that is not what this blog is for. One of the joys of my marriage to the Mister has been meeting and getting to know this couple: Brian and Cara Croft – who wrote the new book The Pastor's Family.
I remember before getting married, the Crofts came to Durham for vacation and we sat together for a meal at the Mister's home. I felt like I had known them for years and I'm glad they approved of me (or the Mister may have had second thoughts).
Anyway, this blog is not to talk about the Crofts either. I want to give you an assignment for the weekend:
ENJOY YOUR HUSBAND
Whatever that will look like for you. It will look differently for every person. Encourage him, spend time with him (inside and outside of the bedroom), put his needs before your own or the kids, make his favorite meal, laugh with him, watch one of his favorite shows, enjoy the fall weather outside with him taking a walk or a hike.
"For your love is better than wine, your anointing oils are fragrant." – Songs 1:2-3
Be creative! Just love on the one you have married!