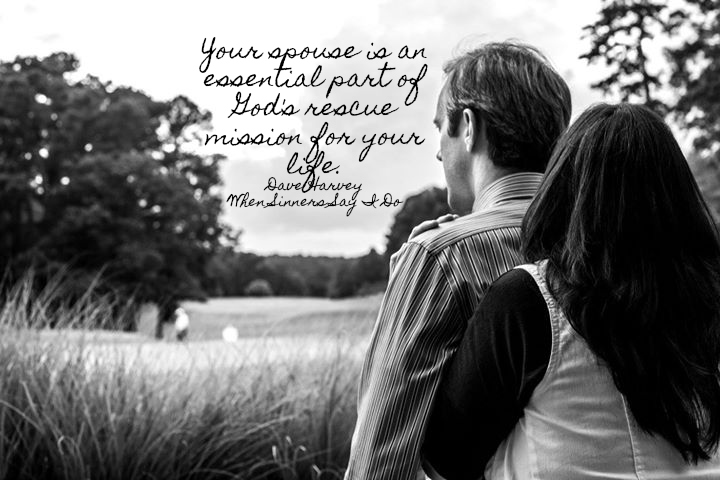 I've not been married too long.  I mean 6 years and change isn't long for a lot of people, an dI know I have much to learn.  We have much to learn.  God is so gracious to us to teach us in every season of our marriage.
We've been through 7 moves, 3-4 job changes, two children, so many changes.
And I've learned, even in the hard times, I have been given a man who pursues Jesus, encourages me to pursue Jesus, and is the one I want to rest in.  Even in times of hurt and pain and sin and miscommunication, I often know that my safest place on this earth is with him.  And that can only come from Christ.
I've learned that my mister will let me down, but Christ will not.  My mister is not my Savior.  Jesus is.
And in those times that are hard, I have a responsibility to show him lavish hospitality in two ways.
 To forgive him.  I need to forgive him and not hold those sins against him.  Isn't that what Christ does for us.  We sin so much.  Just think of how many times you correct your kids over the same things.  That shows us such a glorious picture of God's great patience and grace with us.  He just keeps loving us well.  The same thing is what I need to do for my mister.  I need to keep loving him well because Jesus has loved me well.  My mentors once told me the secret to loving in a marriage – loving well in a marriage – succeeding in a marriage – love Jesus more than your spouse.  TRUTH.
Don't make your spouse your everything.  It is suffocating to them.  When you put so much pressure on them to be all for you – you don't allow them to thrive.  It can get stifling.  Your spouse was never meant to be your everything.  Jesus was.
Quote taken from Dave Harvey's When Sinners Say I Do