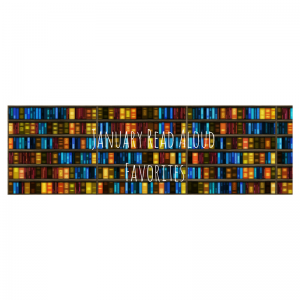 One of our favorite times is sitting on the couch and reading together with our boys.  Mostly me, as we are killing time in the middle of the day, or waiting to go to school in the morning – we will pull out our pile from the library and read through some.
Here are our January favorites.  I hope you find some here that your children love as well.  Reading with your children bonds them to you, promotes snuggling, and engages their minds.
Waiting for Winter : I love the unique illustrations in this one.  And it builds so much anticipation for snow.  We live in the South, so every snow fall is greatly anticipated!
The Wish Tree – What you wish for may actually come true in new ways that you'd never thought of.  Helps kids think about other people other than themselves.
Pete the Cat Snow Daze (we love all Pete the Cat books)
Pug and Doug : Anything with dogs is a favorite of one of our boys.  If you find what interests your children, I guarantee they will read!
The Reverend Thomas's False Teeth : This is one my husband read with our boys, they thought it was great.
Arthur's Dream Boat : I love books that encourage imagination and creativity.
Emergency (Carry-Me) : I found this at Goodwill and we read it all month.  Frequent your local Goodwill – you will find some great books and chapter books for your kids.  I've collected almost 2 entire Little House sets just from Goodwill trips.
I hope by reading to them early, that when they learn to read, they will love to read.