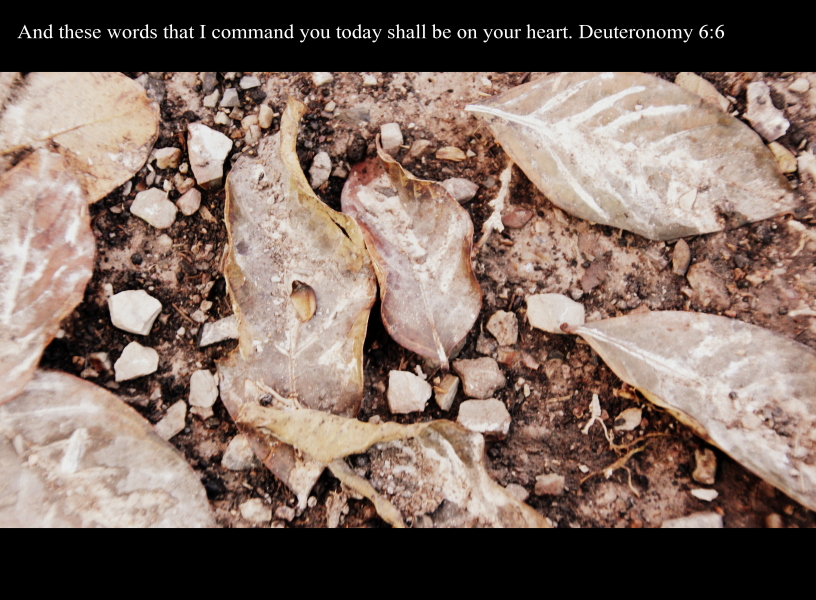 Today my little boy turns one.  One.  Seriously?
And I think to myself I've had one year to teach him – to love him – to pour into him.  What is he going to remember?
I hope he will remember the love, the kisses, the midnight feedings, the giggles and tickles.
What I hope he will always remember is that fact that his mommy and daddy love Jesus.  We want him to know the truth of the Gospel.  How will we do this?
We will pray that with endurance we will talk about the Gospel and live the gospel out in front of him and his brother every day they are with us.  How can we do that?
Teaching him (as little as he is): the authority of God and His Word – and the love of the Father.
1.  Use a chalkboard in your dining room to learn a Bible verse a week.
2.  Sing songs in the car that speak of God's love.
3.  Watch shows that teach good things – and then talk to them about how the Gospel intersects with that.
4.  Pray with them every chance you get.
5.  Read Gospel-centered books to them – and teach them about God while reading any book you can.