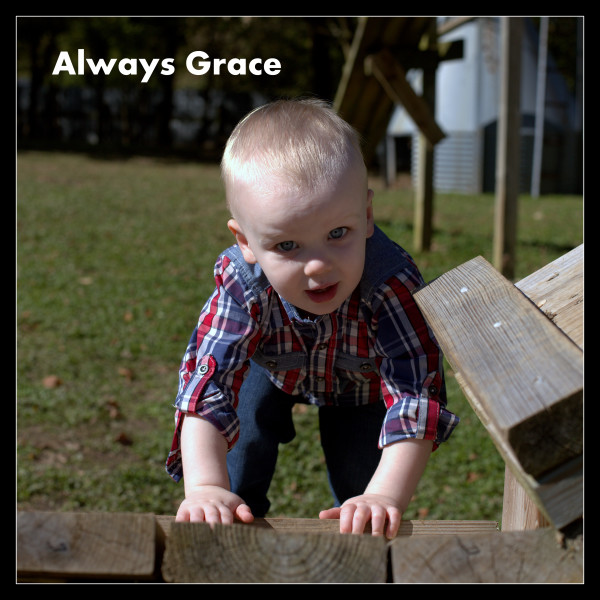 One of the sentences I most say in life is "I'm sorry." Well, maybe sometimes I insert,"I'm such a failure."  This is so true in my marriage and parenting.  This parenting this is so difficult most of the time!
But, then I come to the title of a book (you can win one, stay tuned) – Grace for the Moment.  How crucial is this to remember.  I grew up on Max Lucado (in my spiritual walk I mean.)  I started reading his books in late middle school and read them all the way through seminary.  Still one of my favorite books on the incarnation is God Came Near.  And that incarnation is what makes God's grace so real to us because that was God the Father's best gift.
One of the areas I need most encouragement in is my communication with my boys.  As God speaks his grace to us, to my soul, I can therefore speak it to my boys, who are sinners and desperately need to hear God's grace and truth in their souls.  This set from Max, including Grace for the Moment for Kids is a great way to fill your soul with a quick daily devotional (because all moms will tell you that one of the hardest things is to get prolonged quality time in the Word) and then read something similar on the same day to your kids.  That way you are filling your soul with similar truths!  How perfect for family devotionals.  This is a great devo for older children and has some practical applications for them to live out the truth they just learned.
Here is how you can win this set of books – perfect for starting out the new year with truth from God's Word: tell me one thing you are looking forward to doing with your kids in the new year.  Me: cooking more for them instead of always grabbing fast food in the car.  Thanks Tommy Nelson Mommies for hosting this giveaway and for my free books!